Botanical Essence™ No.9 Eau de Parfum
About this fine fragrance
Be allured by nature's rich decadence with the warm, evocative scent of succulent forest fruits in a bottle. This evocative modern scent contrasts the warmth of a traditional chypre with the rich succulence of dark forest fruits.
Juicy top notes of blackcurrant bud are complemented by crisp bergamot and vibrant red ginger. Beyond, a heart of velvety rich osmanthus is offset by the intense exoticism of Damask rose and smooth patchouli. Created around a base of woody oakmoss and Haitian vetiver, enveloped within the warmth of vanilla. Over 90% derived from natural ingredients.
Skilfully handcrafted by contemporary French perfumer, Quentin Bisch, Botanical Essence™ No.9 captures the unique energy that you feel, moments after a rainstorm, as the clouds part and the sun begins to warm the forest floor. Our latest eau de parfum takes the wearer on a mysterious olfactive journey right to the fragrant heart of a lush and verdant landscape, laden with the scent of ripened berries.
Top notes: Blackcurrant bud, bergamot and red ginger
Heart notes: Osmanthus, Damask rose and patchouli
Base notes: Oakmoss, Haitian vetiver and vanilla
Botanical Essence™ No.9 Eau de Parfum
No.9
50ml spray - £56.00 - Out of stock
This fine fragrance can be worn every day. Because our fragrances share many of the same notes, they are ideal for layering together and creating your own truly unique fragrance.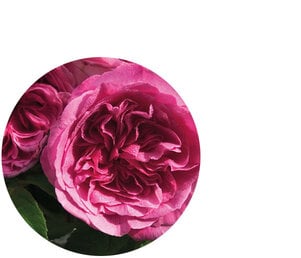 Alcohol denat., Parfum (fragrance), Linalool, Citrus aurantium bergamia (bergamot) fruit oil, Pogostemon cablin (patchouli) leaf oil, Vetiveria zizanoides (vetiver) root oil, Evernia prunastri (oakmoss) extract, Canarium luzonicum (elemi) gum nonvolatiles, Hibiscus abelmoschus seed oil, Jasminum sambac (jasmine) flower extract, Rosa damascena (rose) flower oil, Vanilla planifolia (vanilla) fruit extract, Juniperus mexicana (cedarwood) oil, Benzyl salicylate, Limonene, Alpha-isomethyl ionone, Citrus paradisi peel oil, Citrus reticulata fruit extract, Osmanthus fragrans flower extract, Zingiber officinale root oil, Geraniol, Citral, Benzyl alcohol, Citronellol, Benzyl benzoate, Cinnamomum loureirii bark extract, Ribes nigrum bud oil, Styrax benzoin (benzoin) extract.
RESTRICTED ITEM - UK (INC CHANNEL ISLANDS) ONLY
FREE delivery for orders over £30
Orders £30 or more
Standard service – up to 5 working days – FREE*
Priority service – up to 4 working days – £5.25
Free returns within 60 days
Orders under £30
Standard service – up to 5 working days – £3.75
Priority service – up to 4 working days – £5.25
Free returns within 60 days
International orders
In light of the current situation, international orders can only be made via the Customer Centre; and we are unable to deliver to all countries at present. Please rest assured this is a temporary measure and we'll be letting you know as soon as there are any changes. We really appreciate your patience and understanding.
Customer Centre
Need help? Please visit our dedicated Contact Us page for all the ways you can get in touch. We look forward to hearing from you.
Opening Hours
Monday – Friday: 8:30 am – 18:30 pm Saturday: Closed Sunday: Closed Tel: 01983 813913 Email: naturallyactive@lizearle.com
*Free delivery available when you spend £30 or more (excluding delivery and gift vouchers) through uk.lizearle.com and our Customer Centre only. Free delivery is England, Wales, Northern Ireland and Scotland standard delivery only and applies to your entire order. Ordering after 2pm could extend delivery by an extra working day.
**Ordering after 2pm could extend delivery by an extra working day.
Rated

5

out of

5
by
Beautyaddict11
from
Beautiful fragrance!
This is a stunning fragrance and so different. I love no.15 and I think this is similar but with a fruity twist. The bottle and packaging are beautiful. Some reviews state it doesn't last, but I disagree, lasts for hours on me. Would definitely recommend trying this, especially if you love no.15.
Date published: 2017-04-13
Rated

5

out of

5
by
Ejla
from
Love it
This is the first perfume I can still smell on coats and scarves hours after I've sprayed it. I love it. I consider it a daytime smell rather than evening.
Date published: 2017-03-28
Rated

5

out of

5
by
Jennadevon
from
Botanical essence No.9
I love this perfume which I use during the day time. It is just right and not a heavy scent.
Date published: 2017-03-24
Rated

5

out of

5
by
Sarah10
from
Rich fruity & woody
This fragrance was not what I exspected at all ,I absolutely love it ,so fresh and natural,a hint of black currant with a beautiful woody fresh air ,it really is invigorating, I recommend this product
Date published: 2017-03-09
Rated

5

out of

5
by
Glinny
from
Rich and fruity
I received this perfume in the Christmas Layering set of three, which was beautifully pack, I loved the design of the box, having not smelt No.9 or No.100 before, I've come to absolutely love them both and will soon be buying No.9 in the full size as it's become my favourite. Liz Earle's products are always the top quality, I've used her skincare products for a very long time and have always been happy with the results.
Date published: 2017-02-07
Rated

2

out of

5
by
Ange38
from
Not Liz Earle's finest moment .
Was intrested in this as I think Liz Earle no 5 is an absolute winner , my all time fave perfume been through an embarrassing amount of bottles and the no 20 is not too shabby either ..saw no9 was described as earthier heavier and on the sensual side but as I had read the varying reviews (not all favourable )decided if it came up on an offer i'd try it that way rather than buy it . Glad I did really . It smells incredibly old fashioned. It doesn't last what so ever on my skin It smells cheap . Tones of cough sweets and toilet freshener. Please don't buy it without trying . I'd say this is the first ever resounding thumbs down from Liz Earle (maybe close to their mineral sun lotion failure that disappeared from the face of the earth) and I am a massive LE skincare & no5 fan ditto my daughter.
Date published: 2017-01-29
Rated

2

out of

5
by
Justkeepongoing
from
Not for me
I got this perfume for Christmas without having smelt it. Mistake. I love no.1 and no.15 so was optimistic I would like this new fragrance after reading its description. Sadly I find it initially smells like a throat lozenger then fades to a nicer smell which does not last on me for even half an hour. My advice would be test before you buy as it may smell great / last longer on someone else.
Date published: 2017-01-17
Rated

5

out of

5
by
Aurelia49
from
Gorgeous perfume
Perfume is such a personal choice it is quite hard to review but I love this. I would describe it as earthy but warm. I like a heavier scent for winter and this is ideal. If you like No 15 you will probably like this. I also wear No 100 which is lighter and more floral compared to No 9. I find the scent lasts all day, lovely.
Date published: 2017-01-16
Rated

3

out of

5
by
LesleyJB
from
Great smell but doesn't last
I was delighted to get a bottle of this lovely perfume for Christmas. I have, however, been disappointed with its staying power. I always spray some on before I leave for work in the morning, and by the time get there, half an hour later, the fragrance has almost gone. Not the quality I was expecting and on that basis this is the first LE product that I wouldn't recommend.
Date published: 2017-01-12
Rated

3

out of

5
by
Pinkroses1
from
Doesn't last
I was so looking forward to this fragrance. It has all of my favourite ingredients. I love the fragrance, it is beautiful but unfortunately it doesn't last on the skin.It has completely disappeared within 10-20 minutes. Very disappointing as I think this could have been my best Liz Earle scent.
Date published: 2017-01-04
Rated

4

out of

5
by
Rabs
from
Different.... but a bit too different
I received this fragrance as a birthday gift which has now become a part of my collection. I had never smelt this one before receiving so I didn't know what to expect. I now own all Liz Earles fragrances except no.100. (which i hope to buy in the near future) This fragrance I would say for me is most long lasting out of the others. Immediately upon spritzing I would describe this one as very deep, sensual and more of an evening fragrance for the winter months ahead. Which I must say has been introduced at the right time. However, as the fragrance settles it does become a bit masculine for my liking. My 6 year old son came to hug me and asked if I was wearing his dads fragrance! The best way to overcome this problem is by layering. The beauty with liz earls fragrances is that it is designed to be layered anyway. Now that I have a decent collection I will be experimenting in the future months. I have started layering this one with No.15 as an obvious choice as this the only other fragrance that is similarly sensual but not so deep. It becomes a bit more smooth and velvety floral by toning down some of the deeper of the no.9. Only criticism I would say is that the juicier blackcurrants notes are lost somewhere. Which is a shame really as I prefer fresh and fruitier notes. I think I would next layer this one with No.1 as this is by far the most zestiest of her range and would compliment with the blackcurrant notes which fades very quickly. Overall I would definitely recommend this perfume if you have any of her others and want to start to experimenting with layering. It is a truly uplifting experience for those who love to collect fragrances anyways and admire the purity of natural essences. Or if you are wanting a deeper sensual scent then I would recommend to test over the counter as It might not be to everyones taste and I must point out No.15 is a good contender. Personally for someone who is new to Liz Earle it is definitely worth testing the others. If I was a first time buyer of Liz Earle. I wouldn't have chosen this one. But seeing I have this fragrance it surely has a place in the collection and would re stock!
Date published: 2016-10-29
Rated

5

out of

5
by
Gower1990
from
Sultry, juicy and deep
Love this fragrance on both men and women. The immediate burst of juicy tart fruit dries down to a very warm and seductive base much like No15 which I am a huge fan of. I thought for a long time that No15 would be hard to beat but this is ticking all the right boxes. Genuinely, this is not just for women, unlike the obviously floral fragrances, this and No 15 are very unisex in parts, and as they all dry down differently with the high levels of naturals, this will settle very differently on a man than it smells on the tester.
Date published: 2016-10-19
Rated

5

out of

5
by
Australia1
from
Fabulous fresh exotic fragrance
The numerous tones within the fragrance fresh and had been greatly admired xx
Date published: 2016-10-04
Rated

3

out of

5
by
Trendsetter
from
Nice fragrance but not for me
When I first read about the new fragrance, I was intrigued but unsure, as all the ingredients sounded lovely except for the blackcurrant, since I don't tend to like the standard fruity perfumes. I decided to buy a sample size (though it can't be found on the website!) and kept thinking "mmm, what's that gorgeous smell?" whenever I walked past my desk where I'd put it. However, when it had been on my skin for a few hours, the blackcurrant dominated; sadly, I've decided that, for me, it makes a nice room fragrance but it's not what I want to smell of, as it doesn't quite have the sophistication of Liz Earle's other perfumes.
Date published: 2016-09-30
Rated

5

out of

5
by
Gail66
from
Lovely scent
Think this is my favourite Liz Earle perfume so far and I already have all the other ones. Still a fairly light fragrance like the others, but earthier . The bottle and the packaging are a beautiful addition to my dressing table. I always keep them in their clever little boxes, as the perfume seems to keep better.
Date published: 2016-09-29
Rated

3

out of

5
by
GardeningQueen
from
Still making my mind up
I have all the other Liz Earle perfumes and I think this one is my least favourite. Like other reviewers have said the perfume seems to disappear very quickly despite putting it on my wrists, neck and hair. It has a strange fruity smell which I don't exactly dislike but find odd. Don't think I would buy this again.
Date published: 2016-09-29
Rated

5

out of

5
by
spoof53
from
lovely perfume
this is a super perfume my daughter loves it too..
Date published: 2016-09-26
Rated

1

out of

5
by
piglet
from
disappointed
i was so excited when i heard about a new fragrance coming out,but im sorry to say i really do not like this at all,i adore no100 & no1 (though no1 doesn't last long on me),i asked my hubby to smell it on me- without telling him my opinion,and he pulled a face and said' is it really perfume'?,and i feel the same, to me it just doesnt smell like a fragrance at all,very flat and bland,definitely missing something,sorry.
Date published: 2016-09-21
Rated

5

out of

5
by
Prudance
from
Fragrance No.9
I have all the Liz Earle perfumes and this new scent is a favourite already.
Date published: 2016-09-20
Rated

5

out of

5
by
Patie
from
Very happy with the parfumerie
This parfum has a lovely fresh smell people are all ways asking me what I have on and were to get it .i love it in fact I love all of lizearle products .
Date published: 2016-09-20
Rated

5

out of

5
by
Annica
from
Stands out from the crowd
I loved this perfume for its distinctiveness. There are not many chypre scents in this price range and here the quality is outstanding. I found it lasted well on me and mellowed to a lovely warm grown-up scent.
Date published: 2016-09-20
Rated

1

out of

5
by
Chritsmaselfallday
from
I'm so disappointed
I smelt this perfume when it first was available in store and loved it. However it doesn't last on the skin the smell is gone within ten minutes. I Don't know what's happened but it hasn't got a strong vibrant smell that lasts like all other Liz Earle perfumes. I would advise anyone to try another of their perfumes this is disappointing,
Date published: 2016-09-18
Rated

5

out of

5
by
ollie25
from
Great fragrance
My new favourite fragrance would recommend it to Friends
Date published: 2016-09-15
Rated

5

out of

5
by
MaisieB
from
Beautiful
Lovely appealing colourful bottle containing a wonderful scent. So different from the rest of the Liz Earle fragrance range. Long lasting and definitely one of my favourites along with No 100. Love the woody, patchouli scent.
Date published: 2016-09-15
Rated

5

out of

5
by
kayG
from
Love it
Every time Liz Earle bring out a perfume I test it hoping it will be the one. It never has been until now. I liked it as soon as I smelt it. You can really smell the fruity top notes. It is very long lasting, and I find that only one spray is needed as it is quite strong. It is a warm sensual fragrance but the fruity notes also help to keep it fresh. Well done for using so many natural ingredients.
Date published: 2016-09-09
Rated

5

out of

5
by
NickyNoo
from
Gorgeous Fragrance
I bought the 2ml vial to try this new fragrance, and absolutely love it. I usually use the No. 15 but I think this is now a contender for favourite. I will definitely be buying a full size bottle! The scent is gorgeous, and not overpowering, and lasts all day. Good value considering all the natural ingredients, much nicer than some of the expensive high end perfumes out there. Well done Liz Earle x
Date published: 2016-09-07
Rated

5

out of

5
by
Hayley186
from
Beautiful, strong scent
Amazing scent. This is now my favourite. If you are a fan of No 15, this will be for you. Everything strong and sensual about 15, with a layer of beautiful blackberry. Delicious! Looks great too! Beautiful bottle.
Date published: 2016-09-06
Rated

4

out of

5
by
fossemidge
from
Gorgeous perfume
I am a huge fan of No 15 and didn't think I would find another fragrance to compare but no 9 does. It's sexy, uplifting and I find it lasts well. I don't like layering scents so haven't tried so can't comment on how it works. However on its own, it's a definite keeper.
Date published: 2016-09-03
Rated

4

out of

5
by
naturalbeauty
from
Sultry scent
Bought this today from Boots after smelling a tester at the weekend, its a welcome change from the florals and definitely an evening autumn winter scent it reminds me of Narcisso Rodriguez or some Prada perfumes I have smelt its probably the Patchouli in it. It's my fav Liz Earle scent up to press but not for you if you like zesty fresh or floral
Date published: 2016-09-01
bvseo_sdk, dw_cartridge, 18.2.0, p_sdk_3.2.0
CLOUD, getReviews, 6ms
reviews, product
bvseo_sdk, dw_cartridge, 18.2.0, p_sdk_3.2.0
CLOUD, getContent, 116ms
questions, product
bvseo-msg: Unsuccessful GET. status = 'ERROR', msg = 'Not Found.';
Top