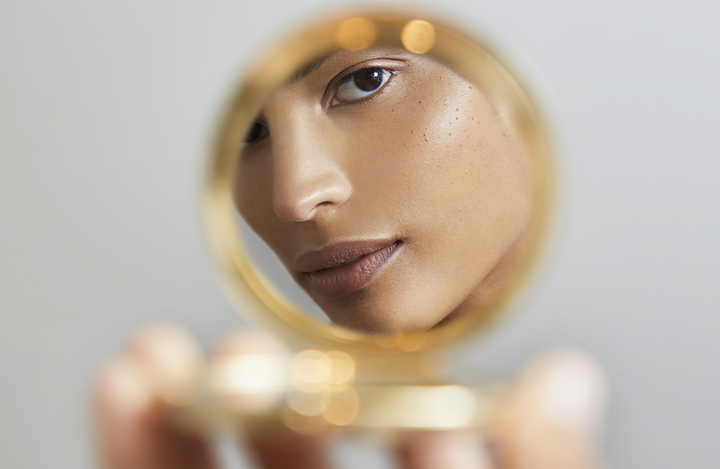 How to get a gorgeous bridal glow
Schedule a skincare consultation
Be it six months or six weeks until the big day, it's never too early to begin your bridal beauty prep. We'd thoroughly recommend starting with one of our bespoke complimentary skincare consultations for an honest appraisal of your skin. Based on your results, our experts will then be able to suggest the right products to get your skin into optimal condition for the big day, plus recommend any lifestyle tweaks you can make to maximise your glow. To book in, all you need to do is contact your nearest flagship store, counter or even try our online virtual consultations.
The supreme skin soother
Start a regular cleanse, tone and moisturise routine and stick with it. Skin loves consistency, so invest in a core set of products, like our award-winning 3-step routine, and use them every day, morning and night. Alongside your regular routine, now could be the time to address any underlying skin concerns – such as uneven skin tone or fine lines − with a serum. Our Superskin™ Face Serum is supercharged with powerful naturally active botanicals to help visibly lift and firm skin, while also reducing the appearance of fine lines and wrinkles. Meanwhile, if your skin is feeling a bit out of balance, start to introduce a weekly mask application into your routine. Our Deep Cleansing Mask – enriched with purifying green clay and manuka honey – helps balance and clam skin while drawing out impurities.
Hit the skin gym
Finding the right skincare products for your big day isn't the only way to ensure your skin looks its best – HOW you apply serums, moisturisers and oils can have just as big an effect. Try pressing your moisturiser or serum into skin instead of smoothing on – and don't be afraid to be firm, as this will help the powerful botanical extracts absorb into the skin. Or, to reduce puffiness, use your palms to apply light pressure to your forehead, cheeks and chin. This also great daily stress-buster that helps wage war on any pre-wedding tension.
Top up with treatments
A course of regular facials is a great way to get skin glowing for wedding day. Not only will they help address any longstanding issues, but they will encourage a healthy-looking bridal glow. Our expert therapists can help advise on the best facial for your skin type − bear in mind that you may want to mix and match facials to give your skin the right balance of deep cleansing and nourishment as the months progress. However, don't neglect your body! A bespoke Full Body Botanical Bliss Massage can have equally re-energising results as it helps ease tension and de-stress tense muscles, leaving you feeling revitalised, relaxed and ready to walk down the aisle.
The night before necessities
Perform your usual 3-step skincare routine, adding in a few moments of blissful facial massage as you apply your Cleanse & Polish™ to encourage a radiant glow. Before your head hits the pillow, and once you've taken the time to wind down and re-centre, warm a few drops of Superskin™ Concentrate for Night between your palms and breathe in the blissful aromatic scent. Not only will the blend of pure plant oils nourish and moisturise your skin overnight, the calming essential oils of lavender and chamomile will help you drift off for a blissful night's sleep.
Last-minute beauty boosters
Even on the morning of your wedding, there's still time to boost your radiance factor with a few simple tweaks. For bright, sparkling eyes, after cleansing skin, make a compress using Eyebright™ Soothing Eye Lotion and apply to your eyes while you relax for 5-10 minutes before your bridesmaids arrive. Follow by toning with Instant Boost™ Skin Tonic, then right before you apply your make up, smooth our Superskin™ Face Serum onto skin and press in gently to your face, neck and décolletage for a hydrating boost, then follow with your chosen Liz Earle Moisturiser to create the perfect, primed base for your foundation.