Balancing Botanical Drops

About these drops
Visibly reduces the appearance of imperfections, pores and shine. Perfect for oily, blemish-prone skin, our fast-acting, lightweight gel drops reduce the appearance of imperfections and pores to leave skin looking mattified, healthy and balanced.
Powered by expertly selected botanicals, this concentrated water-based formula is enriched with harmonising sacred, ginger torch and Egyptian lotus to visibly reduce the appearance of imperfections, pores and shine.
Suitable for all skin types, you can mix these 5-star rated drops with your chosen moisturiser or use alone for targeted results.
Balancing Botanical Drops
Balancing
15ml pipette - £25.00
Award winner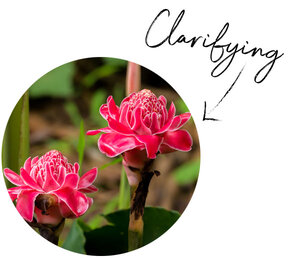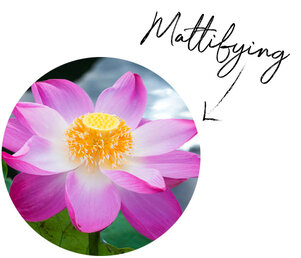 Aqua (water), Glycerin, Propanediol, Xanthan gum, Panthenol, Etlingera elatior flower extract, Nelumbo nucifera flower extract, Nymphaea caerulea flower extract, Phenoxyethanol, Sodium benzoate, Citric acid.
UK (INC CHANNEL ISLANDS)
FREE delivery for orders over £25
Orders £25 or more
Standard service – up to 5 working days – FREE*
Priority service – up to 4 working days – £5.25
Free returns within 60 days
Orders under £25
Standard service – up to 5 working days – £3.75
Priority service – up to 4 working days – £5.25
Free returns within 60 days
Customer Centre
Need help? Please visit our dedicated Contact Us page for all the ways you can get in touch. We look forward to hearing from you.
Opening Hours
Monday: 10:00 am – 6:00 pm Tuesday – Friday: 9:00 am – 6:00 pm Saturday - Sunday: Closed Tel: 01983 813913 Email: naturallyactive@lizearle.com
*Free delivery available when you spend £25 or more (excluding delivery and gift vouchers) through lizearle.com and our Customer Centre only. Free delivery is England, Wales, Northern Ireland and Scotland standard delivery only and applies to your entire order. Ordering after 2pm could extend delivery by an extra working day.
**Ordering after 2pm could extend delivery by an extra working day.
Rated

4

out of

5
by
Isa24
from
Good product
I can feel my skin absorbing the drops and it really does feel nourished. Only a few drops are needed and so the bottle lasts well. My only criticism is that I cannot use the dropper for the last drops and so have to resort to leaving the bottle upside down. It works, just not ideal, but I do not want to waste any.
Date published: 2022-01-16
Rated

5

out of

5
by
Lauraj10789
from
Favourite product ever!
I bought this a month ago and it's made such a difference to my skin! It's less oily and I haven't had many spots at all!
Date published: 2022-01-13
Rated

1

out of

5
by
Jules009
from
Very sticky
This drops felt very sticky, I don't like that sticky feeling on my face. It's a no for me!
Date published: 2021-10-19
Rated

5

out of

5
by
Fushcia15
from
Fabulous!
I had very bad breakouts on my cheeks and jawline and was quite fed up. However, since using these Balancing Drops , I have been amazed at how quickly my skin has cleared up. I found that the drops were easily absorbed and a pleasure to use. I now keep a spare bottle as would not want to be without them. Thank you Liz Earle.
Date published: 2021-09-09
Rated

5

out of

5
by
Hazel55
from
Excellent
Been using these drops now for about 4 weeks. Great addition to my moisturiser. Skin is well balanced and pores visibly reduced. So glad I decided to try them.
Date published: 2021-09-09
Rated

5

out of

5
by
Ju Ju
from
Oily skin
I use only Liz Earl products, I have just started using the drops & it really helps, I'm using the new repair cream, should I be using the night cream?
Date published: 2021-08-19
Rated

5

out of

5
by
Caz46
from
Brilliant
Loving these drops, perfect for my hormonal skin ( peri menopausal) . Little goes a long way
Date published: 2021-08-18
Rated

5

out of

5
by
Flowerlady
from
Magic oil!
This is my second bottle of Botanical oil and I'm so pleased with how it has improved the appearance of my skin. Due to the menopause I have noticed my skin has changed recently and that I am suffering breakouts however, since using the oil, along with the cleanse routine, my skin is much clearer and any blemishes that do appear disappear much quicker and any redness/mark fades quicker too. I add it to my moisturiser or use directly on troubled areas. So happy with the way my skin looks, would definitely recommend.
Date published: 2021-08-12
Rated

5

out of

5
by
Nosey11
from
Lovely Product
First time purchase of drops, I bought them to use with moisturiser. Easy to use pleased with results so far.
Date published: 2021-08-10
Rated

5

out of

5
by
SnoopySue
from
Love them
I've been wanting to try the drops since they were first introduced and I'm so glad I did - now I wonder why I waited so long! I've found they've made a significant difference to how oily my skin gets during a day, especially being a key worker and still having to wear a face mask in work - I was finding my face would get oilier than usual. These drops have helped to reduce it significantly. I've found it's helped with my overall skin health, too, where it's helped to keep pesky spots at bay. I use one drop a day prior to moisturising, after cleansing and toning on my problem areas so primarily my T-Zone. After 10 days full use I've not seen much disappear from the bottle so despite the higher price tag, I project this will last me a while. I consider it great value anyway - it does what it says it will do, so I'm very pleased and would definitely purchase again when I start to get low.
Date published: 2021-08-08
Rated

5

out of

5
by
BethanyG
from
Brilliant botanical drops
I bought these drops after finding these were the best value wise. I had quite textured skin, especially on my forehead and cheeks, but after using these drops, along with the light moisturiser, I was so so happy with the results. Reduced pores and for the first time ever my skin appeared smooth and even. Would definitely recommend, and will purchase again in the future.
Date published: 2021-06-30
Rated

5

out of

5
by
Rachel151
from
Great product
The drops are very easy to use and have a light, smooth texture which feels great on my skin. The drops are good on their own but combining them with skin repair light cream is pure joy. Every morning I look forward to the wonderful light, floral perfume and smooth application to my skin by mixing a single drop of Balancing Drops with skin repair light. Gets my day off to a good start!
Date published: 2021-05-15
Rated

5

out of

5
by
CatchJ
from
Power in a drop
Easy to use, just one drop in moisturiser is enough. I occasionally use it neat on problem areas. I was sceptical but knowing how good the other facial oils are I gave it a try & haven't bern disappointed. I call it power in a drop.
Date published: 2021-05-08
Rated

5

out of

5
by
Alex92
from
Great results!
Been using the product for a week and I can already see the benefits with reduced redness. It has also stopped my skin looking shiny and oily towards the end of the working day.
Date published: 2021-05-05
Rated

5

out of

5
by
Bambino
from
Amazing
These drops are absolutely amazing. I had red marks and scars on my cheeks from previous blemishes and breakouts, which despite my skin clearing up, these marks weren't going. These drops made all the marks vanish in a week. I use 1 drop in the Liz earle gel moisturiser morning and night. I cant recommend them highly enough. Miracle drops.
Date published: 2021-04-20
Rated

1

out of

5
by
NSid
from
smell really bad
sorry to say but the smell of these is extremely off-putting. Unless I have been unlucky and received a bad batch, the smell resembles vomit. I have tried to ignore it to see if the drops help my skin but to be fair make no difference either. Calming drops seem to have favorable comments regarding smell so maybe I need to try them instead.
Date published: 2021-02-13
Rated

5

out of

5
by
Barney7
from
I love these drops for making my skin not only soft but glowing
These Botantical balancing drops are first class I needed an extra moisture for my gel skin repair and these drops fixed it. I thought I would need to go up to rich cream, but I did not need too. These drops also helped with an sore patch on my scalp and it has amazing healing powers. Love the way these drops make your skin glow and feels so soft. Thank you Liz Earle team for making my skin better than it can ever be. Love all your products 100% happy customer. I recommend all of Liz Earle products as I use them all. Eye Bright, cleanse and polish with the new hook and love the cleanse and polish in the pump.The toner in the spray bottle, hand cream and the new soap is outstanding creamy and moisturising. Love the shower gels, the new eye brightner. Lip balm is great too. Skin repair gel, and now adding the new drops to my routine. I have used the cleanse and polish for 25 years since it was in the pink and white pump. I would not use anything else.
Date published: 2020-12-09
Rated

5

out of

5
by
HMD3792
from
Game changer!
I was a late-comer to Botanical Drops, but having tried them, I'm now hooked! The lightweight serum not only makes my skin look firm and fresh, with hugely reduced pores, but it seems to also prevent my usual oil-slick from forming, during the day. And it does all of this without causing any unpleasant dry, or sticky feeling. My skincare has been revolutionised by this product.
Date published: 2020-12-04
Rated

5

out of

5
by
Maia
from
Balancing drops ...
Mix this with my moisturiser - leaves my skin feeling smooth and hydrated - very pleased with the product
Date published: 2020-11-24
Rated

5

out of

5
by
Cosima
from
Perfect for combination skin and scarring!
I recently returned to using Liz Earle after struggling with oily skin, blemishes and scarring- it was the best decision I could've made! These drops are great, I didn't expect them to remove all blemishes and redness that I had but after using them for over 3 weeks now I can 100% say they've made a VAST improvement. Overall my skin looks much clearer and healthier! I use these alongside the cleanse and polish and skin repair gel cream and they're all brilliant.
Date published: 2020-11-23
Rated

5

out of

5
by
Anonymous
from
Brilliant for spots
I've suddenly had a breakout of spots (due to wearing a mask) so I thought I'd try this product for targeting spots and it's brilliant. I put it directly on a big angry spot before going to bed the other night and woke up and it was hardly there! Honestly I couldn't believe it. The pot is tiny so when I opened it I was like 'brilliant this is going to last a week' but a little does go a long way, you just put a drop in your normal moisturiser or a drop directly on the skin. So I think it was worth the money.
Date published: 2020-11-08
Rated

5

out of

5
by
jual
from
I thought I didn't need this product.
A user of Liz Earle for 20 years. I didn't think I needed this product to add to my items I use. I was wrong, it is amazing. I already have the Liz Earle glow, but this product takes my skin to another level. The result looks like you have used a primer.
Date published: 2020-11-04
Rated

3

out of

5
by
Sam88
from
Botanical stench
Unfortunately I was very disappointed with this product. I love the moisturisers, used them for a while, thought I treat myself to these drops as I struggling with a dry but oily forehead. The smell of this product is awful. No perfume, just a dull, musky smell. I have to mix it with the moisturiser so I can get the use of it but I won't be buying again. It might have helped a little with the dry skin on my forehead.
Date published: 2020-10-22
Rated

1

out of

5
by
lisa
from
balancing drops
I bought today 11th October 2020 and I just got home opened the drops to take a smell as I usually enjoy the smell of liz earle products but YUK OH My smells like a bottle of white vinegar . going to return this disgusting
Date published: 2020-10-11
Rated

4

out of

5
by
Shaz22
from
Calming botanical drops
I have a very sensitive skin and I found that the Calming botanical drops really help my face. I do seem to use them up very quickly though so may have to wait until they are on offer again to restock.
Date published: 2020-10-06
Rated

3

out of

5
by
Howzat2001
from
On the fence
Sadly, I am struggling with the smell of this product, it is deeply unpleasant and smells like sick. I know it is the natural plant smell, but it is too off putting for me. I first tried the Brightening Drops, which I absolutely loved. But as I have some sun damaged spots, I thought I would give this one a try. I have added pure Lavender Oil, to improve the smell. This has made a big difference, but think I will have to return to the brightening drops. I just use one drop and apply direct on my face each morning, before moisturising. It would be great to purchase these without the dropper (post first purchase), to save on unnecessary plastic etc. Or a return of packaging option (for most of the LE products).
Date published: 2020-10-05
Rated

1

out of

5
by
CJDisappointed
from
Do not waste your money!
I bought the Botanical Balancing drops last month and cannot be more disappointed. The drops smell rancid. So much so that I contacted Liz Earle website direct and they advised the drops were unscented. This is not the case. They smell disgusting. I tried using the drops with a scented moisturiser but the 'off' smell kept coming through. I'm confused as one of the reviews states they smell 'amazing'! This can't be for the same product. The drops themselves did nothing for my skin. I have thrown them away. What an expensive mistake to make.
Date published: 2020-10-05
Rated

4

out of

5
by
RM86
from
Almost 5 stars
Really liking the results from this product, my skins looking a lot clearer. Ive been using it straight onto my skin before moisturising and it soaks in really well. Only downside is its really unpleasant smell! In all my years using liz earle, ive never experienced this. Im aware its meant to be 'fragrance free' but it would make it must more pleasant to use if it had a lovely fragrance added to it! Or was truly 'fragrance free'.
Date published: 2020-10-04
Rated

4

out of

5
by
Lsut1
from
This smells
I think this product is excellent for my skin and helped with clearing scarring however it smells very horrible and gone off, making me not want to use it as it makes me feel dirty and NOT fresh. Which makes me not want to purchase again. :-(
Date published: 2020-09-30
Rated

5

out of

5
by
Mia123
from
Love this as a treat at night!
Wanted to try this when I realised it was gel and not oil. I mix it in with the light cream at night, and its super nourishing and hopefully it sorts out my breakouts!
Date published: 2020-09-29
bvseo_sdk, dw_cartridge, 18.2.0, p_sdk_3.2.0
CLOUD, getReviews, 5ms
reviews, product
bvseo_sdk, dw_cartridge, 18.2.0, p_sdk_3.2.0
CLOUD, getContent, 10ms
questions, product
bvseo-msg: Unsuccessful GET. status = 'ERROR', msg = 'Not Found.';
Top