Environmental Defence Cream Mineral SPF 25

About this cream
Primes and protects for visibly healthy-looking skin. Our easily absorbed lightweight cream is formulated with naturally derived mineral UV filters and antioxidant plant extracts to help protect your skin from the elements and prime it for the day ahead.
Our non-comedogenic formula delivers SPF 25 broad spectrum protection from UVA and UVB rays, blue light and pollution while enhancing skin's natural defence barrier.
Enriched with a priming, light reflecting pigment that blends with all skin tones, plus blueberry seed oil, lingonberry seed oil and shea butter, skin is left looking healthy and luminous.
Environmental Defence Cream Mineral SPF 25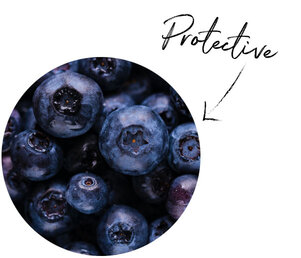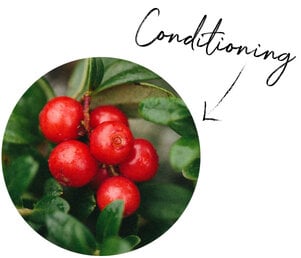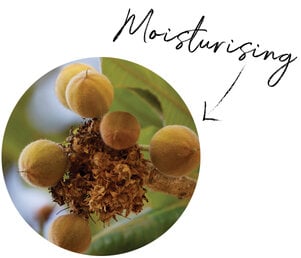 Aqua (water), Zinc oxide (nano), Caprylic/capric triglyceride, Glycerin, Shea butter ethyl esters, Cetearyl alcohol, Titanium dioxide (nano), Vaccinium myrtillus (blueberry) seed oil, Coco-caprylate, Diheptyl succinate, Polyhydroxystearic acid, Potassium cetyl phosphate, Vaccinium VitisIdaea Seed Oil, Borago officinalis seed oil, Butyrospermum parkii butter extract, Echinacea purpurea extract, Helianthus annuus (sunflower) seed oil, Rosmarinus officinalis (rosemary) leaf extract, Cetearyl glucoside, Phenoxyethanol, Xanthan gum, Caprylyl glycol, Sodium stearoyl glutamate, Aluminum stearate, Alumina, Isostearic acid, Trisodium ethylenediamine disuccinate, Tocopherol (vitamin E), Capryloyl glycerin/sebacic acid copolymer, Sodium glycerophosphate, Citric acid, Benzoic acid, Dehydroacetic acid, CI 77491 (iron oxides), CI 77492 (iron oxides), CI 77499 (iron oxides), CI 77891 (titanium dioxide), Glycine soja (soybean) oil.
USD
In light of the current situation, we are placing international orders on pause. Please rest assured this is a temporary measure and we'll be letting you know as soon as there are any changes. We really appreciate your patience and understanding.
Rated

5

out of

5
by
Seafoam
from
Lightweight Cream
I got this to slot into my routine for the protection from sun and environment. I like the texture of the cream as it's really lightweight with a slight tint, which is a good fair colour, as some are to dark - this one is perfect for my fair skin. Sinks in easily and leaves a glow to the skin. My skin didn't feel overloaded using this as well as botanical drops and moisturiser. A daily staple now to add into my routine.
Date published: 2021-06-11
Rated

5

out of

5
by
Dodiaana
from
Excellent purchase
I am new to Liz Earl, about a year now and have purchased many of the products, slowly trying out different creams and oils, extremely pleased with all except one…one I couldn't use as I had a reaction to. I have been looking for a new SPF , tried it and love it and it likes me . I wear contact lenses and thankfully I don't get any irritation when I get hot as with other creams which make my eyes run . So good I bought two ad gifts one for my daughter and one for a fiend . A real must have in the handbag, I also use it on the back of my hands to stop those awful ageing spots , it won't get rid of them but hopefully slow them down. Thank you Liz Earl, I am 57 and can't thank you enough…,I just love your products…so excited, going to the island of White in September, hope to bust one of yr shops xx
Date published: 2021-06-11
Rated

5

out of

5
by
Doubled
from
Quality product
I bought this when it was first launched for myself and also family. ...4 tubes . I have since bought another 2 tubes. We all have sensitive skin and have problems with using other sun products Environmental Defence Cream is kind to the skin and protects as stated. Always use Liz Earle since it was lauched many years ago.
Date published: 2021-06-10
Rated

5

out of

5
by
SueGolf
from
Love it
I absolutely love this new product so easy to apply and gives great protection whilst looking really natural
Date published: 2021-06-09
Rated

2

out of

5
by
Hkeevil
from
Disappointing product
I purchased this yesterday as I wanted an spf to add into my normal daily skincare and make up routine. Firstly, the pot is small for the money and secondly it's tinted which I hadn't noticed. I am not sure why I would need a tinted spf really. I am trying to prevent caking my skin with additional colour as it had a lovely tan at this time of year. The product is quite thick and made my skin look dull and took some rubbing in. It then started to pile on my face. Now I LOVE Liz Earle having been an avid fan and customer since the mail order days when it entered the market but this product doesn't live up to the normal standard and luxurious quality that I would expect from this brand. I will therefore be seeking an alternative SPF I am sorry to say
Date published: 2021-06-09
Rated

3

out of

5
by
Kds21
from
Defence cream
I find it a little light in shade which was a little disappointing as I wanted to wear without makeup
Date published: 2021-06-08
Rated

5

out of

5
by
J Ver
from
Daily Defence
Happily trying this out for the past three weeks and enjoying the natural look as I've replaced my makeup for it, just ordered two more.
Date published: 2021-06-08
Rated

2

out of

5
by
ClaraGlocke
from
Streaky and uncomfortable
A couple of times I have asked people with amazing skin which face products they use and the reply is always Liz Earle! So for my birthday this year I treated myself to some moisturiser. Being a gardener I need a good SPF. On applying the cream leaves streaks which need a while to disappear, which means you have to apply it long before you go out. It also left me feeling very aware that I had cream on my face as it felt heavy. It was a relief each day to wash it off. My face also caught the sun on cloudy days in the north of Scotland. So I am very sad and disappointed. I have stopped using it and it just sits in my cupboard.
Date published: 2021-06-08
Rated

2

out of

5
by
Saff
from
Not for all skin tones
I've tried this a few times but it just isn't for me. I have a fairly light Indian skin tone but the tint in this cream just greys my skin out. It also feels quite heavy and sticky on the skin which I don't find comfortable. On the plus side I think you only need a tiny amount. When I applied it after my Liz Earle moisturiser, it resulted in little bits being left on my face which was very strange. I've used alot less without moisturiser and it applied alot better. It still greys me out though and I don't like the heavy feeling so I won't be using this again. I usually love Liz Earle products so disappointing that it claims to be for all skin tones when it really isn't.
Date published: 2021-06-07
Rated

4

out of

5
by
AmberJ
from
Really good
So far I really like this product. My only complain is that there is a lot of excess - so you have to use liz Earle (which I do) and it has to still be Linda wet on your face when you use it otherwise you get lots of excess and it sits in any creases/pore/dry skin
Date published: 2021-06-05
Rated

4

out of

5
by
MummySparkle40
from
Lovely product.
I love this, it smells much nicer than other face SPF products I have tried and has a slight hint of colour. Pleased to have found this. Feels slightly thick like make up but will experiment with how much is needed.
Date published: 2021-06-05
Rated

3

out of

5
by
SKSK
from
Ok
This pills whether or not you have a moisturiser underneath. The SPF 25 is a little less than what you'd need for daily use. However, the tint is fairly universal but wouldn't work for deeper skin tones. It is white moisturising.
Date published: 2021-06-03
Rated

5

out of

5
by
Tecca
from
Lovely
I really love this cream, it has a very light coverage but it feels great on the skin and gives a glowy look! I just wish there is a higher SPF option for summer months like 50 as 25 is more for the colder months.
Date published: 2021-06-02
Rated

2

out of

5
by
Elixx
from
I would love this but
II recently bought this product and i would love it but it seems to pile up really bad on me literally bits falling off all over my face it was impossible to put foundation on top of.
Date published: 2021-05-28
Rated

5

out of

5
by
Devon dee
from
Great product
Thought I would this a try, so pleased I did. The colour is soft and blends well with your completion. Your feels moistured. Would highly recommend.
Date published: 2021-05-23
Rated

5

out of

5
by
Kp75
from
Wonderful cream
Really nice cream to apply. No chalky residue left. Absorbs into my skin well and left a nice shine to my skin. Moisturising and protective.....just what you need in a face cream. Keep up the good work to everyone at Liz Earle.
Date published: 2021-05-23
Rated

5

out of

5
by
Shandy
from
Love environment cream
It's got a colour in so I don't have to put make up on if I'm not going far .It protects from weather and the cream is lovely.What more can you ask for .
Date published: 2021-05-14
Rated

4

out of

5
by
Trud5
from
nice look
I usually use SPF especially in summer so opted to try this one. It looks nice and the colour is good. I think it must be patted on lightly as opposed to rubbing in, as there are a few bits coming off. I haven't tried it under make-up yet with this lockdown though. I think patting on and waiting before applying foundation will be fine. I'm sure it will do the job on sunny days when SPF is vital. Well done Liz Earle for producing one.
Date published: 2021-05-14
Rated

5

out of

5
by
Bonnie20
from
Feels Lovely On.
This product exceeded my expectations! It is easy to apply and gives a smoothing, balancing look to the skin with a hint of a highlight. It feels very light on the skin and has a matt appearance. Almost fragrance free so no dominant smell to clash with moisturiser. I work outdoors and don't normally wear make up for work but this made my make up free skin look better and offered some protection from the little bit of sun that was out.
Date published: 2021-05-13
Rated

4

out of

5
by
LisaCB
from
Good Addition to the Liz Earle Collection
Glad to have found a product that combines the protection of a sunscreen with the benefits of a primer. I have to wear an SPF on my face each day but hate layering sunscreen underneath my other skincare products. This goes on as a primer and is a nice base for my make-up but also gives the reassurance that I have an SPF on my face. It does take quite a lot of rubbing in I find but the slight tint does deliver a nice base for my foundation.
Date published: 2021-05-11
Rated

5

out of

5
by
Saltydog
from
Good product
I found this very easy to use . It leaves a pleasant glow and tint on the skin . Previous reviews have said it has a smell to it but I couldn't detect this . A very good addition to the brand which I love .Thank you.
Date published: 2021-05-11
Rated

5

out of

5
by
TinyT
from
Super light Suncream for your face
Now this cream is a real allrounder. A light coloured bb cream type texture with the added benefit of offering SPF25. Its the only cream you need for daily wear. Light and smooth it doesnt feel heavy or claggy on your skin. I love it
Date published: 2021-05-10
Rated

5

out of

5
by
Nel4
from
Great new product
Like this for every day use love the tint colour just what's needed from Liz Earle
Date published: 2021-05-10
Rated

3

out of

5
by
MauraD
from
Not sure
I have used Liz Earle products for years, I would not be without Cleanse and Polish and when I can afford it I buy their moisturisers. I had been using another similar product from another company but have not been able to get my usual shade so thought that I would try this. So disappointed. It is "claggy" and makes my skin look very shiny. You can literally feel it when wearing. The colour is not too bad. Worst of all I had a spot breakout after the first use which is not what I expect at my age! The weather has not been warm so I cannot blame the heat. Sorry Liz Earle but a no from me.
Date published: 2021-05-10
Rated

5

out of

5
by
Ses1
from
Just what I was looking for.
Smooth and silky cream with a subtle tint to make your skin glow and feel ready to face the world. Great SPF rating too and lightweight. I put over my LE superskin moisturizer and it feels lovely.
Date published: 2021-05-10
Rated

5

out of

5
by
Gilliano
from
Just perfect
Such a light textured cream , subtle tint , non-greasy and feels lovely on the skin.
Date published: 2021-05-09
Rated

3

out of

5
by
Moom3
from
Problems with roll off
My absolute pet hate are creams that roll off and unfortunately the first time I used this it did just that. It said to smooth generously over face and neck which I did. I had to go over my face with a cotton cloth to remove all the 'bits'. I tried a second time and put much less on which was OK but still saw some roll off.
Date published: 2021-05-09
Rated

3

out of

5
by
Mathilda
from
Really NOT sure about this product
Was looking forward to receiving this product. However I'm very disappointed with it. The formula seems very dry and sits in the paws of my skin. It doesn't seem to blend in very well . I was hoping it would be a soft tinted spf mousuriser. My skin not particularly dry and I use normal moisturiser. I love nearly all of Liz Earle 's other products.
Date published: 2021-05-09
Rated

4

out of

5
by
Paulette
from
I like this
Hi I bought this new product as I wear an SPF defence cream every day and was keen to try the Liz Earle version. I really like it: it goes on well and although I did not realise when I bought it that it was tinted, the colour seems fine. I have not worn it alone, only under my usual foundation but it acts as a very good base and make up goes on well over it. In the summer I hope to use it alone.
Date published: 2021-05-09
Rated

5

out of

5
by
Sandy71
from
Great product
The cream is very light, goes on smoothly and does blend in well. It's nice to know it is giving protection as well.
Date published: 2021-05-08
bvseo_sdk, dw_cartridge, 18.2.0, p_sdk_3.2.0
CLOUD, getReviews, 22ms
reviews, product
I have been desperate for something with an Spf and so was very excited when this came out even though it's very expensive for daily use but how can I prevent it forming rolls when I use foundation after?
Hello, thank you for getting in touch and for your feedback. Here are a few tips that might help make your mineral formula work for you: 1. Make sure you're applying Environmental Defence Cream after your moisturiser – this will ensure you are protecting your skin's natural barrier. Allowing the cream to sink in for at least 30 seconds – 1 minute can also make a big difference to how the formula sits on your skin before you apply your foundation. 2. You may find you get a better finish by applying Environmental Defence Cream to your face section by section. Dot generously onto the forehead, nose, cheeks and neck before gently blending with your fingertips one section at a time, ensuring you're using enough cream to fully protect your skin. If you prefer an all-over approach that's also okay – whatever works best for you! 3. Be gentle with your application. As our formula is rich in physical UV filters in powder form, over rubbing can cause a pilling effect where the minerals separate and accumulate on your skin. This can make it harder for them to blend in , especially when you're using the defence cream before make up. 4. Check how much you're applying – too much can lead to over rubbing and the above pilling effect may occur. We recommend using a grape sized amount to start and then determining if you need a little more or less depending on your particular skin type. We do hope this information helps. Quality and service are at the heart of everything we do, so please do not hesitate to contact our customer centre on 01983 813913 if you require any further assistance. - Liz Earle Beauty Co.
Date published: 2021-06-15
Does the Environmental Defence Cream SPF25 provide protection equivalent to regular SPF25 sunscreen - or is it necessary to wear sunscreen as well?
Hello, thank you for getting in touch. Our Environmental defence cream is designed to be perfect for all year round protection. It is a 3-in-1 protection designed for your day to day protection needs as 90% of sun exposure happens in daily life- this include cloud cover- not just sunny days. We recommend reapplying Environmental Defence Cream at least once during a regular day, similar to how you may top up your make up at lunchtime. However on hotter days, or when you know your skin will be more exposed, we recommend reapplying more often while also wearing a wide brim hat. Remember, our formula is designed to protect skin from a range of everyday environmental aggressors, such as UV rays, blue light and pollution, but should not be used to protect skin while sunbathing. If you were intentionally exposing yourself in an environment much stronger than the UK sun, we would always advise a higher SPF specifically designed for Sun protection as opposed to an all round protection product. I do hope this information helps. – Liz Earle Beauty Co.
Date published: 2021-06-15
bvseo_sdk, dw_cartridge, 18.2.0, p_sdk_3.2.0
CLOUD, getContent, 12ms
questions, product