Pro-Biotic Balancing Day Cream for sensitive skin 50ml


About this moisturiser
Boosts and strengthens skin's moisture barrier for visibly healthier-looking skin. This ultra-gentle, lightweight day cream deeply hydrates, leaving even the most dry, sensitive and reactive-feeling skin looking balanced, clearer and healthier.
With our unique blend of nutrient-rich pre, pro and postbiotics, the fragrance-free formula strengthens and protects skin's moisture barrier throughout the day, while rebalancing the appearance of oily and dry areas for a comfortable feel.
Powered by ingredients expertly selected for their efficacy, including chicory, lunaria oil, jojoba oil and oat extract.
Strengthens the moisture barrier to dramatically improve the look of dry, sensitive skin in 7 days​*
Visibly improves the look of dry areas and blemishes in just 1 week**
Whilst our Pro-Biotic range is free from synthetic fragrance, you may notice a slight 'oat-like' scent. This is simply the natural scent of our powerful naturally active ingredients.
Dermatologically tested.
*Consumer trials on 363 women
Pro-Biotic Balancing Day Cream for sensitive skin 50ml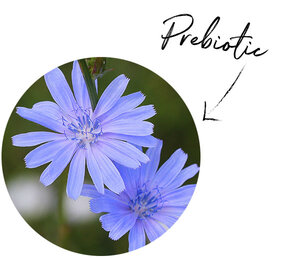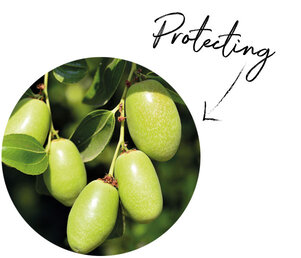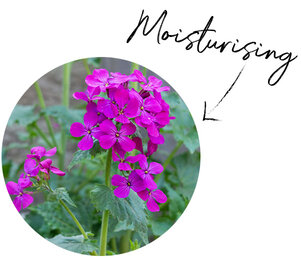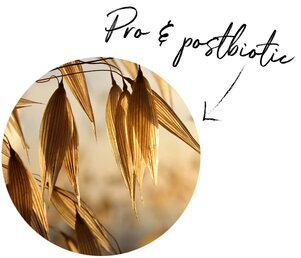 Aqua (water), Propanediol, Isoamyl Laurate, Coco-caprylate/caprate, Lactococcus Ferment Lysate, Polyglyceryl-2 Stearate, Betaine, Lunaria annua seed oil, Simmondsia chinensis (jojoba) seed oil, Tapioca starch, Glyceryl stearate, Stearyl alcohol, Avena sativa (oat) kernel oil, Pentaerythrityl distearate, Cichorium intybus root extract, Avena sativa (oat) kernel extract, Lactobacillus ferment, Helianthus annuus (sunflower) seed oil, Phenoxyethanol, Caprylyl glycol, Cetearyl alcohol, Xanthan gum, Sodium gluconate, Sodium benzoate, Lactic acid, Sodium chloride, Potassium sorbate, Citric acid, Tocopherol (vitamin E), Sodium hydroxide.
UK (INC CHANNEL ISLANDS)
FREE delivery when you spend £25*
Standard delivery – up to 5 working days – £3.75 or free when you spend £25*
Priority delivery – 2-3 working days – £4.25
Special delivery – 1-2 working days – £9.25
Recorded delivery also available. Find out more on our delivery information page.
Order by 2pm Monday to Friday
Rated

5

out of

5
by
Kazmaz
from
LOVE IT!
This is got to be the best moisturizer for sensitive skin. Like others was not keen on the smell initially but persevere, within a few days can smell nothing. Have been using for over a year now and not once have I had a problem with it. Glides on the skin like silk, instantly feels comforted and soothed. Never thought anything would be better than Superskin but this even beats that, could not be without and it comes in a handy tube so I can carry it with me at all times. If you have sensitive skin your not going to find anything better on the market.
Date published: 2023-06-14
Rated

5

out of

5
by
Moro6
from
Excellent
I have been using this cream for less than a week and my skin is calm and soft. Feels so good - best cream I've ever used . No reaction of my sensitive skin
Date published: 2023-06-06
Rated

5

out of

5
by
Scarletgirl12
from
Velvety and balancing day cream
This is a beautiful day cream. The texture isn't too heavy and leaves the skin feeling balanced and radiant. Feels like velvet to the touch. I have recently started using this as part of the full probiotic range. As with the other products in this line up, the fragrance is quite earthy due to the nature of what is it aimed at doing. I am fine with this as the results are amazing and that was the main goal for me. Definitely would re-purchase and recommend.
Date published: 2023-05-24
Rated

5

out of

5
by
Louise
from
Works straight away
My skin was very dry and sore using this cream I got immediate results
Date published: 2023-05-18
Rated

1

out of

5
by
Ellie Jade
from
Didn't work for me
Unfortunately my skin reacted to this product and caused inflammation which is a shame :( i thought I'd give it a try as it is designed for sensitive skin and I use other Liz Earle products but this one did not work well for me.
Date published: 2023-04-25
Rated

5

out of

5
by
Fushcia15
from
Fabulous Product for Reactive Skin.
I have been using this on & off since it came out. This is my saviour along with the cleanser & night cream whenever my skin becomes ultra sensitive & reactive. I find after Christmas and the Summer my skin needs TLC and this works to get my skin back in balance. I use this day cream ( & the others) for about a month then go back to my usual Liz Earle products. Thoroughly recommend.
Date published: 2023-04-04
Rated

5

out of

5
by
K Lawrence
from
Great for truly sensitive skin
This is the only product that cleans and settles my skin thank god I found this product
Date published: 2023-04-02
Rated

1

out of

5
by
ShoneShines
from
This one not for me
I love Liz Earle products but after recently purchasing a travel size Pro-biotic Day Cream for sensitive skin, the results were not good as red blotches broke out on my face. So I stopped using it and obviously would not buy it again.
Date published: 2023-03-22
Rated

5

out of

5
by
Jaqshell
from
Day cream
Bought as a gift, as they loved the other products for daily routine, loves this just as much
Date published: 2023-03-13
Rated

2

out of

5
by
Sandy73627
from
Smells awful
Bought liz Earle for years this is the worse one ever. Smells awful it's horrible to use. Does not soak in easily sometimes leaves white on skin. Never buying liz Earl again sorry
Date published: 2023-02-28
Rated

5

out of

5
by
Freckles93
from
Great for my Rosacea
I have been using this product for over a year now. It's great for my Rosacea. It has brought down the redness. My face feels all moisturised after cleansing, not tight and dry like other brands I have used. I team this with the day and night cream.
Date published: 2023-02-27
Rated

4

out of

5
by
Smeni
from
First time!
Excellent light non greasy crème - would certainly buy again
Date published: 2023-02-21
Rated

4

out of

5
by
Ameboli
from
Good for my sensitive skin!
The cream is lovely on my skin. Really hydrating and rich. The smell is a bit peculiar though…
Date published: 2023-02-19
Rated

4

out of

5
by
Pammy1
from
OK
Night this before Christmas I love it but feel that it's very expensive.
Date published: 2023-01-11
Rated

4

out of

5
by
Finn witch
from
Comforting, hydrating and balancing naturals
After trouble with my skin I was pointed in the direction of this cream by the great customer team at Liz Earle - I miss the old Skin Repair rich which was my go-to comforter (unfortunately I don't find the new version suits my skin) - but I have to say I was pleasantly surprised with this Pro-Biotic Day Cream. I know the smell doesn't suit everyone but I appreciated its natural, herby/oaty smell, and it doesn't linger. It really soothed and balanced by reactive skin. It also sinks in easily, hydrates for the day, and goes a long way - it's a bit of a straightforward, unfussy marvel.
Date published: 2023-01-06
Rated

4

out of

5
by
Nosey11
from
Nice Moisturiser
I have only used this for a week as I have been using super skin for a number of years but just felt I needed a change. I have recently started using the biotic night cream so I thought to try the day cream. So far I am very pleased with the results. The texture is good and The aroma is very different from super skin but it doesn't linger. I am pleased with results and the price.
Date published: 2023-01-03
Rated

5

out of

5
by
gotnonickname
from
Liz Earle - Pro Biotic Balancing Day Cream
I have used Liz Earle products for many years and when people find out my age (75) the usual response is What lovely skin you have, I decided to try the Pro Biotic Day Cream and once again I was not disappointed I love it my skin looks so fresh and bright, I Love it Love it
Date published: 2022-12-04
Rated

5

out of

5
by
missyb
from
Follow up review
I've been using this range for several months now. Initially I found the fragrance a little bit 'earthy' upon using. In my previous review I mentioned this and also said it does not linger, just noticeable upon application. Have got used to this and no longer notice it at all! The face moisturiser is perfect for my sensitive mature skin. No dryness, skin feels clean and comfortable. Together with the cleansing milk and night cream it is a perfect combination for me.
Date published: 2022-11-29
Rated

1

out of

5
by
Moonwalker67
from
Wouldn't buy again
I bought this as it was cheaper than the usual LE moisturiser i have. It didn't have the depth and silkiness i like in a moisturiser and within 48 hours i had three spots on my face, something i have rarely had since using LE and my skin did not feel soft
Date published: 2022-11-24
Rated

4

out of

5
by
Pennyvanwyk
from
Not keen on the fragrance
Love all Liz Earle products, second time using this and I forgot the last time I didn't like the smell of it , works well on my skin just don't like the fragrance at all, very musty and not revitalising at all
Date published: 2022-11-16
Rated

5

out of

5
by
Cat81
from
Skin feels calm and comfortable
In the first use my skin felt instantly.calmer. After 2 weeks my skin feels incredibly calm, comfortable and hydrated (just like my skin did when I first switched to Liz Earle products over 15 years ago but I now find many of the moisturiser, serum and cleanser formulas are making my skin feel sensitive and irritated). A little goes a long way. The texture is lovely and smooth, not at all heavy or clogging, and I haven't needed a serum during the day. A few users have complained about the lack of scent but I don't mind that at all, it just smells like a plain cream.
Date published: 2022-11-09
Rated

5

out of

5
by
Sharon11
from
Probiotic cleanser and day cream
I absolutely love the probiotic cleanser and day cream. My skin loves the products and I will definitely be ordering again!!
Date published: 2022-10-28
Rated

3

out of

5
by
LavenderTheatre
from
Not a great fragrance!
I have bought both the day and night creams of the pro-biotic range and have to put on bio oil over it, to mask the fragrance!! It is not pleasant at all, like smelly socks! The bio oil does the trick to mask it but I cant use the bio oil in the day because I wear foundation. I think it is quite good but it may be the combo with the bio oil! Please could you do something about the fragrance of the pro-biotic it is not good at all!
Date published: 2022-10-26
Rated

5

out of

5
by
Jud 6
from
Pro-biotic balancing day cream
This is the first time I have purchased this product. A little goes a long way. I am pleased with the results of hydration.
Date published: 2022-10-19
Rated

5

out of

5
by
Clare
from
Soothing & calming
[This review was collected as part of a promotion.] Have suffered with seborrheic dermatitis for many years this really helped, very soothing and a natural feel. My skin is the best it has been for ages
Date published: 2022-10-17
Rated

5

out of

5
by
CMcE
from
Great cream for problem skin!
I buy this cream for my teenage daughter whose skin flares up with her cycle and it has definitely lessens the outbreak. She uses this with the probiotic cleanser.
Date published: 2022-10-02
Rated

1

out of

5
by
LRA9
from
The smell is horrific
I really wanted to like this because it seems to tick all the boxes. However the smell is horrific, it almost makes me gag and I don't look forward to using the product. The plus side is that the smell doesn't linger but its not a beautiful experience. Also with this cream you really need to work it in as it can leave behind white residue and the excess movement to the face is a no go for sensitive skin. Ill continue to use it because I've spent money on it but I definitely wont repurchase. A rare dud from Liz Earle!
Date published: 2022-09-15
Rated

2

out of

5
by
Pamba
from
Disappointed
Have used Liz Earle for over 20 years and it's been my go to for cleanse tone and moisturise, infact wouldn't use anything else!! I was disappointed with the Probiotic balancing cream. It was very thin, tinted and left crease marks and didn't feel like a moisturiser which is what I thought I'd ordered as my normal moisturiser did not seem to be available. Not a fan-sorry. Never been disappointed with a Liz Earle product before
Date published: 2022-09-12
Rated

4

out of

5
by
E Be
from
Feels nice
I bought this and have used it for a week. It feels nice on my skin although I don't like the smell. Very musty and oaty which it did say in previous reviews but really does feel a bit too mother earth for me. Almost smells dirty.
Date published: 2022-09-09
Rated

5

out of

5
by
Andipandy1978
from
Amazing
Love this product I used to suffer from really oily skin especially having to still wear masks but I use this day and night and it is amazing
Date published: 2022-08-16
bvseo_sdk, dw_cartridge, 18.2.0, p_sdk_3.2.0
CLOUD, getReviews, 7ms
reviews, product
Hi there. Would this be good for combination/oily skin which is very prone to breakouts, particularly hormonal ones?
It is a very gentle and lightweight cream which helped me when I have had hormonal breakouts and sensitivity. The cream helps calm stressed skin and I found that using all three products in the pro-biotic range definitely improved my skin.
Date published: 2023-07-14
I notice there is no eye product in the range and no warning to avoid eye area on products (I'm using cleanser, day and night cream). Does this mean products are suitable for eye area? Without getting in eyes obviously!. Thanks for your help.
Hi, thanks for getting in touch. Whilst our Pro-Biotic Balancing Day Cream is suited to those with dry, sensitive, reactive-feeling skin types looking for an ultra-gentle, deeply hydrating day cream, we would suggest using a cream that has been specifically formulated for the eyes around the eye area.  The skin around the eyes is finer than on the rest of the face and so eye creams tend to be lightweight formulations that have been developed to tackle the specific concerns of the delicate eye area, allowing for effective skin absorption without causing puffiness.  We would therefore always recommend a dedicated eye cream is used on this area. We hope this information helps - The Liz Earle Customer Care Centre Team
Date published: 2023-02-03
Is this cream suitable for skin with acne rosacea? I currently use the light cream but i get many flare ups… 
I can have sensitive skin but found this fine to use. Felt my skin was smoother using it and I know some can find the smell off putting but it disappears once the cream is absorbed which is pretty quick. I would suggest trying it as customer service is very good if things are unsuitable.  Hope that helps
Date published: 2022-11-14
Would this suit teenage acne skin? 
Thank you for your question. All skin, however oily or blemish prone, needs nurturing with vitamins and essential fatty acids twice a day, morning and night to ensure that it's in the best possible condition. Our Pro-Biotic Balancing Day Cream would be an ideal formulation for teenage, oily/blemish prone skin types where it helps to protect and strengthen skin`s natural moisture barrier to prevent water loss through the day for velvet soft, hydrated and balanced skin. This is ultra-gentle and fragranced free cream which is suitable for those looking for a soothing skincare range that can help reduce oiliness to reveal clearer looking skin whilst being kind on the skin. You can read more about it here. We hope this information is helpful, but please do not hesitate to contact our customer centre team on 01983 813913 if we can be of any further assistance. – Liz Earle Beauty Co.
Date published: 2022-02-16
Should you still use the Instant Boost Skin Tonic with this range?
Hi there, thanks for getting in touch, If you're already using other Liz Earle products then you can absolutely mix and match to use our Pro-biotic Balancing Range as part of your routine, particularly suitable for when skin is sensitive, dry or reactive-feeling (for example due to the effects of weather/temperature changes, hormonal imbalances or lack of sleep and stress on skin). We hope this helps. - The Liz Earle Beauty Co. Team
Date published: 2021-11-19
Does the day cream contain an SPF, this is a must for sensitive skin like mine…
Hi, thanks for getting in touch! Whilst our Pro-Biotic Day Cream does not contain an SPF, we will certainly pass on your suggestion to our Formulations team for consideration. You may wish to consider adding our Environmental Skin Defence Cream to your morning routine. This provides mineral SPF 25 protection against both UVA and UVB rays while also acting as a shield against pollution and blue light, which many make up formulas will not provide. The universally tinted lightweight cream can also be used as a primer, so it works well as a base for your make up; giving you a healthy-looking glow while protecting skin. As with all our products, we would recommend that you carry out a patch test first. We hope this information helps however, should you require any further assistance with this, we would ask you to kindly reach out to our Customer Centre by calling 01983 813913, or email naturallyactive@lizearle.com - The Liz Earle Beauty Co. Team
Date published: 2021-11-16
Will this cream be replacing the Superskin moisturiser? Is it as suitable for sensitive skin as the Superskin unfragranced moisturiser?
Hi there, thanks for your query. Our Pro-Biotic Balancing Day Cream has been formulated to help strengthen skin`s moisture barrier, leaving very sensitive, dehydrated and reactive skin looking calmer and healthier. However, it's not intended to be a substitute for our unfragranced Superskin Moisturiser and if your skin is particularly dry then you may wish to continue using our Superskin Moisturiser. We hope this helps! - The Liz Earle Beauty Co. Team
Date published: 2022-01-19
bvseo_sdk, dw_cartridge, 18.2.0, p_sdk_3.2.0
CLOUD, getContent, 111ms
questions, product