Superskin™ Superlip Balm
About this balm
Plumps, conditions and protects. Our luxurious, conditioning balm protects lips against dryness. Instantly replenishing, this powerful botanical blend also softens and plumps the appearance of lips.
Powered by ingredients expertly selected for their efficacy including Alaria esculenta and dragon's blood extracts, plus pomegranate seed oil, argan oil and shea butter to comfort and protect against dryness.
Here at Liz Earle Beauty, we don't believe in the idea of 'anti-ageing'. Instead, we prefer to think of our Superskin™ range as pro-age, created with powerful botanical ingredients to support you and your skin at every life stage.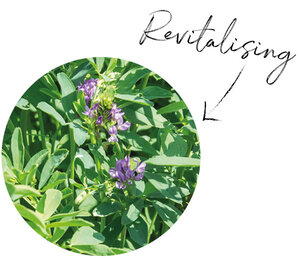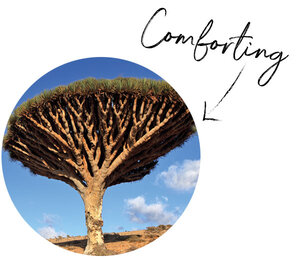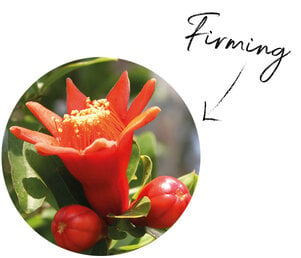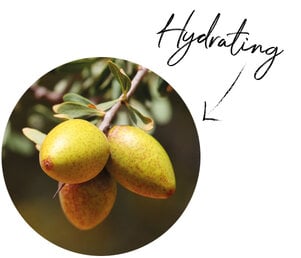 Hydroxystearic/linolenic/oleic polyglycerides, Borago officinalis seed oil, Butyrospermum parkii (shea) butter, Butyrospermum parkii butter extract, Rosa rubiginosa seed oil, Punica granatum seed oil, Vaccinium macrocarpon (cranberry) seed oil, Helianthus annus seed wax, Argania spinosa kernel oil, Croton lechleri resin extract, Glycine soja (soybean) oil, Alaria esculenta extract, Caprylic/capric triglyceride, Aroma (flavour), Limonene, Tocopherol (vitamin E), Linalool, Citral, Citric acid.
UK (INC CHANNEL ISLANDS)
FREE delivery for orders over £30
Orders £30 or more
Standard service – up to 5 working days – FREE*
Priority service – up to 4 working days – £5.25
Free returns within 60 days
Orders under £30
Standard service – up to 5 working days – £3.75
Priority service – up to 4 working days – £5.25
Free returns within 60 days
Customer Centre
Need help? Please visit our dedicated Contact Us page for all the ways you can get in touch. We look forward to hearing from you.
Opening Hours
Monday – Friday: 8:30 am – 6:30 pm Saturday: Closed Sunday: Closed Tel: 01983 813913 Email: naturallyactive@lizearle.com
*Free delivery available when you spend £30 or more (excluding delivery and gift vouchers) through lizearle.com and our Customer Centre only. Free delivery is England, Wales, Northern Ireland and Scotland standard delivery only and applies to your entire order. Ordering after 2pm could extend delivery by an extra working day.
**Ordering after 2pm could extend delivery by an extra working day.
Rated

5

out of

5
by
Flowers94
from
Love it!
I love this lip balm. Leaves my lips feeling moisturised and plump. For someone who suffers with dry lips and always using lip balms/glosses, this is by far my favourite. It is a thicker texture to a normal lip balm, but I like that and it lasts. Will be buying again.
Date published: 2022-02-03
Rated

2

out of

5
by
KazM
from
So sticky and messy to use
Part of the 12 days of Christmas given to me as a gift. It is so sticky that my long hair sticks to my lips when I'm out. It is also very messy to apply and fiddly trying screw the top back on. On the plus side the balm does actually make your lips soft and smells nice.
Date published: 2022-01-28
Rated

4

out of

5
by
Jac22
from
Good hydration
This came in a set with other products which are fab, I like the lip balm as it gives good hydration but the only downside is that it feels a bit sticky and looks greasy, hence 4 stars.
Date published: 2022-01-11
Rated

4

out of

5
by
Sr1234
from
Great product
I have loved it this stuff for a while as visibly plumps my lips whilst providing Moisture. The only negative is with the new packaging you don't have the end that smooths over your lips, not as nice to use.
Date published: 2022-01-03
Rated

3

out of

5
by
Autumn17
from
Disappointing
I have used LE for years and loved the old lip balm but I found this new one too sticky. I also do not like the new packaging. Even a light press leads to too much product coming out.
Date published: 2022-01-03
Rated

1

out of

5
by
MrsPeach
from
Stings and dries my lips
I love the Superskin moisturiser with natural neroli and have used it for many years along with other Liz Earle products. However, for me, the lip balm not only stings my lips, but also makes them very dry, with an almost peeling result. It is also very difficult to apply as it is so sticky and one ends up with a shiny sticky product well over the lip line. Very disappointed.
Date published: 2021-12-26
Rated

1

out of

5
by
Big Liz Earle Fan
from
Disappointed at new packaging
Have used your lip balm for many years now and lots of your other producers, I've just reordered the lip balm for the first time with the new packaging. Very disappointed to see you've changed it. Before you didn't need to touch the lip balm with your fingers you applied it straight to your lips from the the container, it worked really well, but now I see you have to put the lip balm on your finger & then on to your lips. In my mind this is totally unhygienic & even more so unpractical especially in today's time with covid. When we are meant to be trying to touch things less. I used to be able to take the old packaging anywhere & apply at any time. This now won't be the case with your new packaging. Can't tell you how disappointed I am. Due to the hygiene element I won't be rebuying this product again unless you change or adapt the packaging. (Maybe have the option of an adapter that you can screw on to the packaging to apply straight to your lips that you could reuse again & again so didn't have to have a new adapter with each new tube.) Sorry Liz Earle it's nothing to do with your product just the packaging.
Date published: 2021-12-09
Rated

1

out of

5
by
Xena62
from
Disappointed
I found this a bit too gloopy for my liking and rather sticky, not a great texture for me personally.
Date published: 2021-12-08
Rated

5

out of

5
by
Lhasalover
from
Very nourishing
This leaves my lips super nourished. A tiny amount needed and at night I leave a thicker layer above my lips and I have noticed my vertical lip lines are not so pronounced, highly recommend
Date published: 2021-12-04
Rated

5

out of

5
by
M Gilbert
from
Super lip balm
Very happy with the lip balm leaves lips feeling smooth and soft. Would prefer if it could be in a small tin maybe as when you squeeze the tube you need to be very careful as too much comes out, then it's wasteful as it's too expensive to waste.
Date published: 2021-10-29
Rated

4

out of

5
by
EdsMum
from
Excellent balm; not so good tube
Really love the balm - moisturising effect lasts for ages, and looks good too. Like many others it's the tube I dislike. Too much comes out and the lid is too fiddly. I would probably put up with the quantity coming out, but the lid could surely be improved.
Date published: 2021-10-20
Rated

5

out of

5
by
Retrogirljojo
from
Brilliant
The best I've used so far Cleared my very dry lips in 48 hours Will always keep in
Date published: 2021-10-14
Rated

5

out of

5
by
Petal26
from
Great product
I love superlip balm it delivers exactly what is says and I will definitely be purchasing again.
Date published: 2021-09-01
Rated

4

out of

5
by
virgy87
from
Same great lip balm as ever, tricky new packaging!
This is The best lip balm on the market. I am a prolific user who gets a little panicky if I'm running low! However, while I understand the need to change the tube from plastic to an old fashioned metal toothpaste style tube and lid, it's not convenient or reliable. The lid is tricky to screw back on. The result is lip balm wastage and a messy handbag or pocket.
Date published: 2021-08-24
Rated

3

out of

5
by
sn62
from
What are you doing Liz Earle?
The new packaging is terrible - I get the eco-friendly stuff etc etc etc but why change the actual application of a product - it is now messy to use as the tube is open and too much product comes to the top when you only need a small amount of this. I love the product but cannot understand the change in packaging - It would be better in a pot or go back to the proper applicator style tube in eco friendly packaging. The colour of the packaging is pretty offputting too. I will continue to use the tube I have however I will go back to my cheap and cheerful usual lipbalm which has stayed the same for ever and works very well.
Date published: 2021-08-08
Rated

3

out of

5
by
Arlene
from
Horrible taste and consistency
I was really looking forward to trying this lip balm and my expectations were very high with it being a Liz Earle product and I have tried so many lip balms. It's OK to use as an intensive overnight balm but it tastes disgusting. The taste and consistency puts me in mind of cold meat fat which I can't stand. I experiment with a lot of essential oils and was expecting something similar as I thought Liz Earle products would taste and smell wonderful. I definitely won't be buying this again. What a disappointment. Back to my Le Roche Posay lip balm, definitely the best so far.
Date published: 2021-08-05
Rated

5

out of

5
by
Lily51
from
Soothing balm
I love this! It's thick but not gloopy or tacky, less is more. It's tastes nice too! My only little dislike is the tube itself. It's metal, with a corkscrew end. I thought it might have come in a plastic tube with an applicator, so I think I'll be putting some in a little pot. My guess it's to save using plastic Other than that I would recommend. It's down to personal choice
Date published: 2021-07-29
Rated

5

out of

5
by
Tili dog
from
Super
Great product again. Leaves lips well moisturised. A little goes a long way.
Date published: 2021-07-28
Rated

4

out of

5
by
Scotsfreckles
from
This is lovely
I'm so glad I tried this one too (tried a couple of new products this month) as it is light and not sticky at all. I've tried a few lip products before and only liked ones that are in a lipstick type form. I wanted something I could use daytime or to put on before bed and this one is perfect. I've used Liz Earle products since the beginning of the company and still love it.
Date published: 2021-07-16
Rated

3

out of

5
by
Mama bear
from
Not all changes are for the good
I would previously have given 5 stars, I love this product use it daily but youve changed the packaging......why ? It was so easy to apply previously now it just leaves sticky fingers and if you squeeze the tube too hard , which doesnt take much, you are left with excess to get rid of. A lip balm with applicator is more user friendly dont always have facility to wash hands before or after use so will limit use
Date published: 2021-07-15
Rated

2

out of

5
by
Mrs Von Mehmet
from
Dreadful packaging
The product is OK, although I find it very sticky. It is difficult to apply - if you put it on your fingers first they get really sticky as absolutely loads comes out which is wasteful. If you apply it directly to your lips it goes in your mouth. The previous packaging was absolutely perfect - I don't understand why it was changed!
Date published: 2021-06-15
Rated

2

out of

5
by
RedLady
from
Okay
Just received my first tube of the new lip balm. It does make my lips comfortable but the taste and smell isn't very nice. Also, when I squeeze a little out the product continues to come out after I stopped. Gonna waste a lot and end up with a very messy lid. Need to change this packaging.
Date published: 2021-06-14
Rated

4

out of

5
by
KTF1
from
Love the product, hate the new applicator
I have used this lip balm for a few years as it is the only thing that consistently keeps my lip moisturised. The product lasts a long time, however I hate the new tube applicator as it is incredibly wasteful and difficult to apply - I don't think the product will last anywhere near as long as a result. Since this product change, I think it is overpriced as I don't find the lip balm easy to apply any more. The only good thing about this change is that the tube appears to be recyclable - please just fix the applicator!
Date published: 2021-05-27
Rated

2

out of

5
by
Kerryp40
from
New package terrible
I'm so disappointed with the new packaging,you have to use your fingers now to apply which in these times is not ideal!! Plus for me it isn't pocket friendly anymore either!! I've no idea what's going on with liz Earle in the last few years but it isn't for the better,changing things and not for the better :(
Date published: 2021-05-07
Rated

5

out of

5
by
Mel71
from
Best lip balm
One of my desert island beauty picks! This is so hydrating and long-lasting on the lips, gives a lovely glossy finish too. When I was taking strong medication which dried out my skin, especially my lips, this was the only product that stopped them chapping. Can't be without it now.
Date published: 2021-02-28
Rated

2

out of

5
by
Zoe47
from
Sticky!
Got this in a gift set and wouldn't buy it. It's okay to use overnight as a lip treatment but terrible for everyday use, it's not a pleasant product to wear it's like glue so use it very sparingly! If it's windy be prepared to be peeling your hair off your lips!
Date published: 2021-02-20
Rated

1

out of

5
by
Emma
from
The worst lip balm I've ever used
I found this lip balm soooo thick and sticky, so much so I found it painful to drag across lightly chapped lips. It smells awful too.
Date published: 2021-02-18
Rated

5

out of

5
by
Neeth
from
Love this!
Just received this lip balm and am in love! Used the same tinned product on my lips for years and was a little nervous of changing but am so pleased I gave this a try! No going back, lips feel really moisturised and a nice shine without the greasy or sticky feeling! Highly recommended
Date published: 2021-02-10
Rated

5

out of

5
by
Inksie
from
Soft and moisturizing
This is the first time I have tried this product and I can't think why I left it so long. It goes on smoothly and feels great. Even tastes nice
Date published: 2021-02-01
Rated

4

out of

5
by
karena
from
Good
Good lip balm,i apply at night,pleased with the results
Date published: 2021-01-27
bvseo_sdk, dw_cartridge, 18.2.0, p_sdk_3.2.0
CLOUD, getReviews, 7ms
reviews, product
bvseo_sdk, dw_cartridge, 18.2.0, p_sdk_3.2.0
CLOUD, getContent, 142ms
questions, product
bvseo-msg: Unsuccessful GET. status = 'ERROR', msg = 'Not Found.';