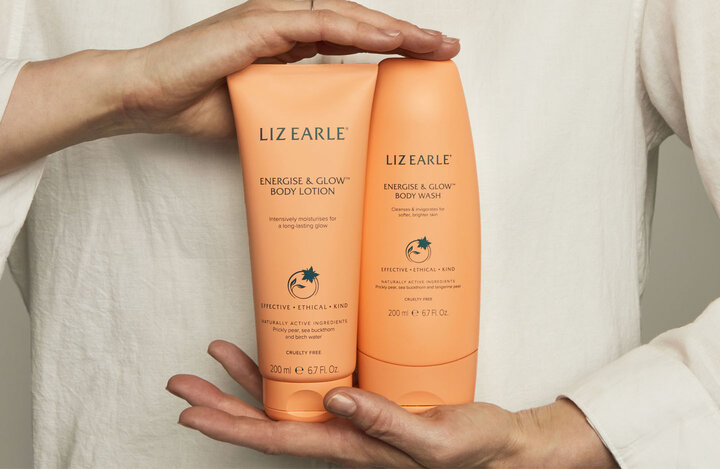 Our Energise & Glow™ duo, explained
Your Energise & Glow™ two-step routine
A naturally energising ritual for transformed skin texture and glow that really lasts
Step 1: Smoothing Body Wash
Daily energy & instant glow
If you're searching for a product that cleans, brightens and hydrates your skin, look no further than our new top-to-toe instant classic. Its gentle formula contains energising essential oils to revive your senses and leave you feeling refreshed. Plus, it helps to improve the appearance of your skin texture and reveals a luminous glow.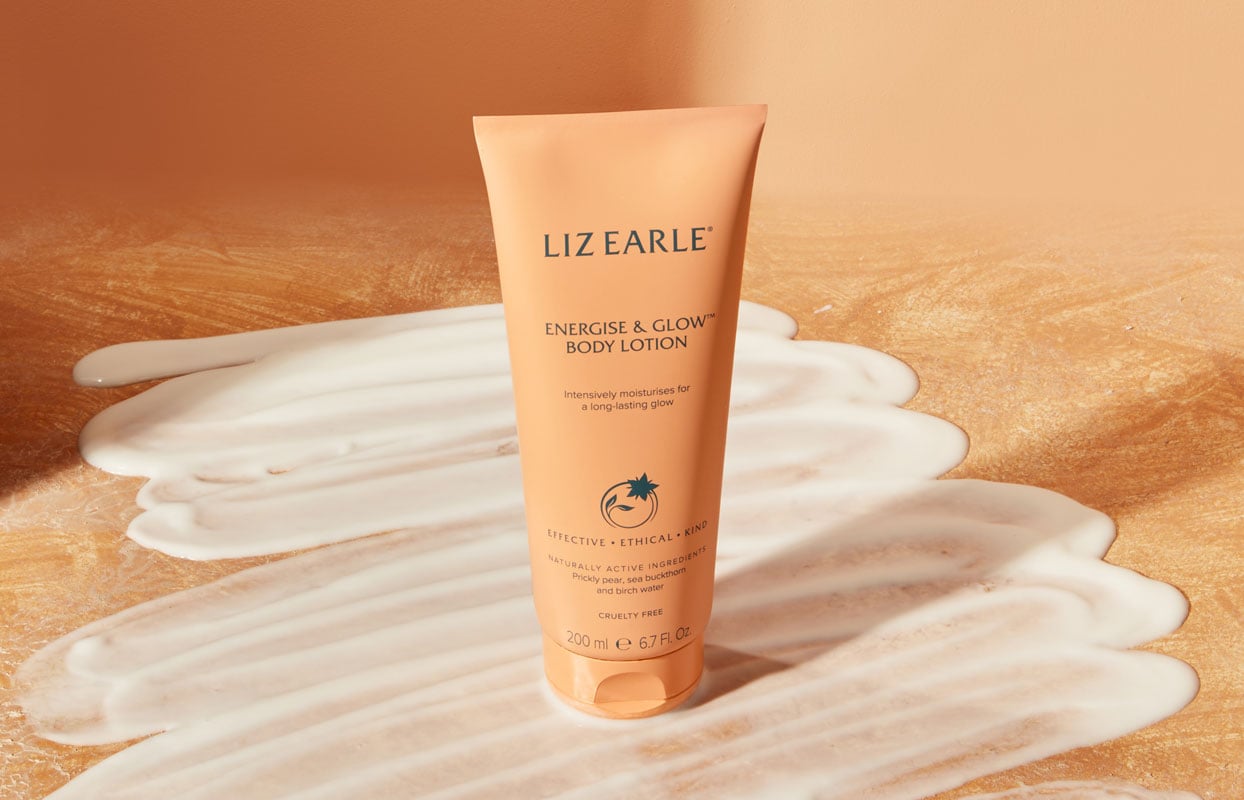 Step 2: Brightening Body Lotion
Daily energy & long-lasting glow
More than just a moisturiser, our lotion is a powerful blend of natural ingredients that promotes skin renewal while visibly improving the appearance of skin texture, leaving it even and radiant. Locking in intense hydration, it keeps skin smooth, soft and silky all day long.
Enriched with the power of nature
The high efficacy, naturally active ingredients at the heart of this range's formulas are true botanical heroes, working together to leave your complexion looking glowing, smooth and revived. Take a look at some of their incredible benefits for your skin…
Sea buckthorn – this natural exfoliant speeds up cell turnover, brightens your skin and boosts vitamin C, antioxidant and vitamin A levels.
Prickly pear – another natural exfoliant that smooths skin and provides it with micronutrients like vitamins C and B6, iron, magnesium and calcium.
Birch water – it calms and soothes to show your skin a little extra TLC.
Glow all over
Treat your face to the same glow-getting radiance as your body with the rest of our potent, brightening Glow range to lock in long-lasting luminosity. With a transformative cleanser, resurfacing tonic and intensely illuminating moisturiser, you have everything you need for lit-from-within skin.