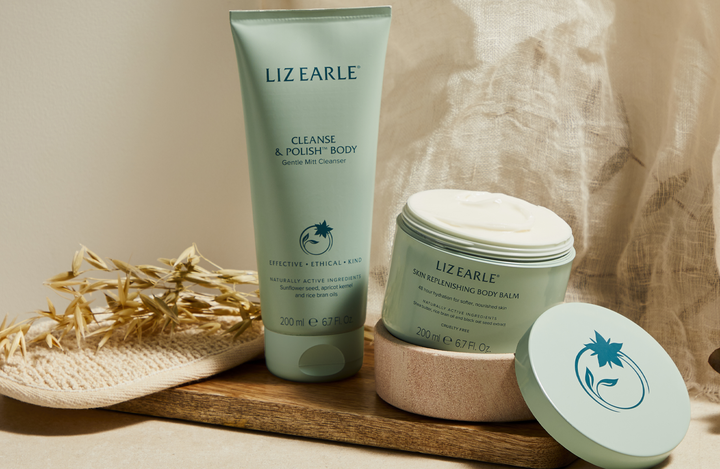 The nourishing routine your body deserves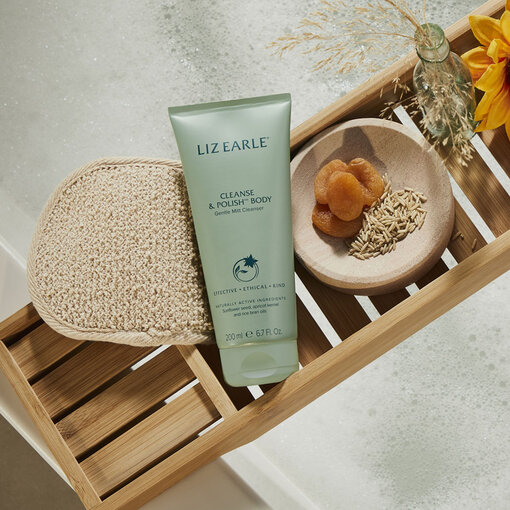 Step 1.
Cleanse
The time of day will determine which of our body cleansers you should opt for. Mornings call for revitalising scents that awaken your senses, while a night-time shower will see soothing scents more likely to be sought after. Luckily, we have both! Our classic Cleanse & Polish™ Body Gentle Mitt Cleanser, scented with an uplifting eucalyptus fragrance, is the perfect refreshing shower treat; working to cleanse, exfoliate and hydrate skin all over. For ultimate relaxation of an evening, turn to our creamy Lavender & Vetiver edition; enriched with the same plant oils to deliver 48 hours of moisturisation.


How to use
Squeeze a little of the cream into hands and apply to damp skin.
Massage onto your body using the exfoliating side of the included shower mitt, paying particular attention to drier areas such as knees and elbows.
Rinse off.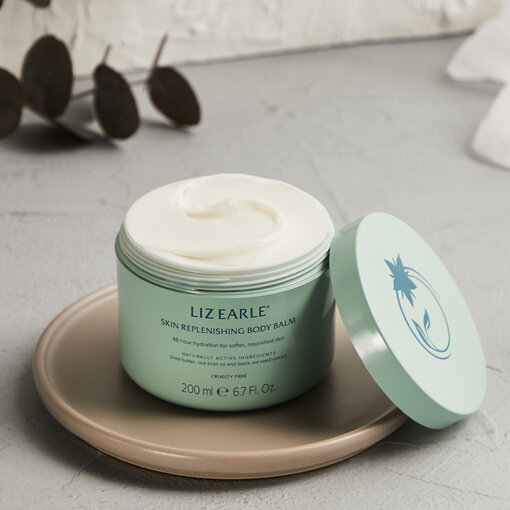 Step 2.
Hydrate
Following your shower apply your choice of luxurious Skin Replenishing Body Balm. Rich, yet lightweight and fast-absorbing, our creamy formula also provides 48 hours of moisturisation top to toe, while leaving skin feeling soft and delicately scented. Naturally active ingredients include sustainably sourced shea butter and rice bran oil, plus soothing black oat seed extract.


How to use
Gently apply a generous amount to warm, exfoliated skin.
Massage thoroughly onto skin all over your body, concentrating on any areas particularly prone to dryness such as elbows and knees.