Instant Boost™ Skin Tonic


About this toner
Replenishes skin with soothing hydration to prep for your routine. Refresh, soothe and brighten the appearance of skin with our alcohol-free toner. Gentle and non-drying, Instant Boost™ replenishes skin with hydration to prep for the next step in your routine.
Powered by ingredients expertly selected for their efficacy, including aloe vera to hydrate, calendula, chamomile and cucumber to soothe and refresh, plus antioxidant vitamin E, skin is left looking radiantly healthy. This revitalising toner is also fragranced with an uplifting blend of pure essential oils, including rose-scented geranium, lavender and sweet orange.
Instant Boost™ Skin Tonic
Award winner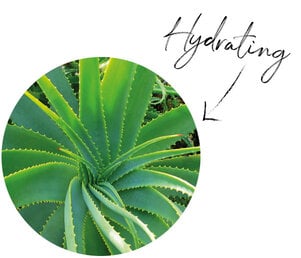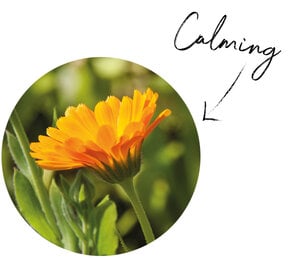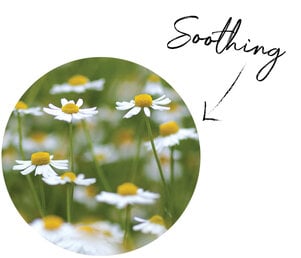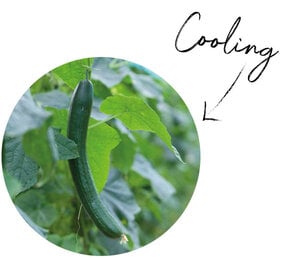 Aqua (water), Glycerin, Polyglyceryl-10-caprylate, Decyl glucoside, Aloe barbadensis (aloe vera) leaf juice, Cucumis sativus (cucumber) fruit extract, Anthemis nobilis (chamomile) flower extract, Calendula officinalis (calendula) flower extract, Humulus lupulus (hops) extract, Phenoxyethanol, Panthenol, Allantoin, Parfum (fragrance), Benzoic acid, Tocopherol (vitamin E), Dehydroacetic acid, Sodium hydroxide, Ethylhexylglycerin, Linalool, Limonene, Citronellol, Geraniol, Coumarin, Citric acid, Potassium sorbate, Glycine soja (soybean) oil.
UK (INC CHANNEL ISLANDS)
FREE delivery for orders over £25
Orders £25 or more
Standard service – up to 5 working days – FREE*
Priority service – up to 4 working days – £5.25
Free returns within 60 days
Orders under £25
Standard service – up to 5 working days – £3.75
Priority service – up to 4 working days – £5.25
Free returns within 60 days
Customer Centre
Need help? Please visit our dedicated Contact Us page for all the ways you can get in touch. We look forward to hearing from you.
Opening Hours
Monday: 10:00 am – 6:00 pm Tuesday – Friday: 9:00 am – 6:00 pm Saturday - Sunday: Closed Tel: 01983 813913 Email: naturallyactive@lizearle.com
*Free delivery available when you spend £25 or more (excluding delivery and gift vouchers) through lizearle.com and our Customer Centre only. Free delivery is England, Wales, Northern Ireland and Scotland standard delivery only and applies to your entire order. Ordering after 2pm could extend delivery by an extra working day.
**Ordering after 2pm could extend delivery by an extra working day.
Rated

5

out of

5
by
Suzy123
from
Fantastic!
Quite simply….the best! I've tried others and nothing comes close! The price is competitive and best of all it works! I'll be ordering more! 🤗
Date published: 2023-03-11
Rated

5

out of

5
by
Sarah lou
from
Still remains the best
Love it and have done for over 20 years. The smell is beautiful
Date published: 2023-03-07
Rated

5

out of

5
by
Smooth operator
from
Fabulous
Recently started using this along with the cleanser toner and glow .Going through chemo at the moment and touch wood theses products soothe my trf itchy skin
Date published: 2023-03-03
Rated

5

out of

5
by
Eveline W
from
My favourite
I love the scent, love the consistency and it is a pleasure to apply it to my face and neck every morning and evening!
Date published: 2023-03-02
Rated

5

out of

5
by
HK12345
from
Just fabulous
Really pleased with the Liz Earle range but especially the skin tonic, it makes my skin feel soft, clean and refreshed! I definitely recommend this product!
Date published: 2023-02-17
Rated

2

out of

5
by
CazSlev
from
Lovely smell but not for my skin!
Such a shame- bought this to go with gift of face wash, but it really does not like my sensitive skin. Love the smell and does make skin clean and polished. Unfortunately for me also gave me sore and blustered skin. Love Botanicals perfume but skin care not for me
Date published: 2023-02-07
Rated

5

out of

5
by
PeaA
from
Such a lovely toner
My winter skin needed a hydration boost as i usually get some dry patches during winter time. I've been using the instant boost skin tonic every morning (still using an exfoliating toner in the evenings)in the last few weeks and it seems like it's exactly what my skin needed. Dry patches are gone and my skin feels more balanced. Would definitely purchase again.
Date published: 2023-02-05
Rated

5

out of

5
by
Twizz
from
Fresh and calming
I have used Liz Earle products for over 25 years and I still love using them today. The skin tonic is simply the best out there. Leaves my skin feeling so fresh and calm. There's no dry feeling after using it and your skin feels hydrated and looks fresh and glowing. I can't be without it .
Date published: 2023-01-26
bvseo_sdk, dw_cartridge, 18.2.0, p_sdk_3.2.0
CLOUD, getReviews, 5ms
reviews, product
Have used this for years, can you please tell me why it now comes in a spray bottle ,I didn't order it as such and it is very wasteful, as far as website is concerned I ordered bottles as shown
I love the spritzer bottles especially in summer. Are these coming out again? 
Date published: 2022-08-02
The 50ml new look bottle states underneath, 'new look, same product', however I have one of the new look bottles in the 200ml size and comparing the ingredients with the old bottle there are clearly 2 new added ingredients listed 3rd and 4th. Not as good.
We really value your feedback and thought you'd like to hear some good news… our original, much-loved Instant Boost™ Skin Tonic formula is back, alongside the classic twist-up cap bottle. It's now available to buy here: https://www.lizearle.com/skincare/our-range/toner/F33472.html.
Date published: 2022-06-15
I would also like to know whether LE is doing anything about the change in formula given all the negative reviews. It doesn't look like anything has progressed in the last 2 months when you said you were working on a solution ….
It beats me WHY they just can't go back to the Original formula. That's what we all want … I don't use Liz Earle at all now , as so much has been changed , in my opinion, not in a good way . Wouldn't have happened if Liz still owned the company !! 
Date published: 2022-09-01
is the product suitable for teenage acne? is the product non-comedogenic? how often should I use the product?
Original formula would have been great but not the new formula as it now tacky, foamy and stinging on the skin. 
Date published: 2023-02-22
Why can't I buy the pump action version of face wash, I really don't like the squeezy tube. Fortunately I am still able to buy it n a high street store. 
Thank you for your question. Our Cleanse & Polish is still available in a pump, you can find it here: https://www.lizearle.com/skincare/our-range/cleanser/F01113.html . We hope this information is helpful, but please do not hesitate to contact our customer centre team on 01983 813913 if we can be of any further assistance. – Liz Earle Beauty Co.
Date published: 2022-05-03
Most disappointed by the change in formulation of your skin tonic, but even more disappointed that the change is not highlighted on website, which is unethical considering your target customers. Please explain why not. (& cf John Lewis website).
Thank you or your question. We can confirm that we have replaced the synthetic PEGs in both our Instant Boost Skin Tonic and Eyebright Soothing Eye Cleanser with gentler, certified sustainable plant-based alternatives. We understand that increasingly customers want to use only the most gentle, naturally derived ingredients on their skin. Recently, the safety of PEGs (polyethylene glycol) has come under scrutiny. This is less to do with the PEGs themselves and more to do with the potentially problematic impurities that can be created as by-products when they are synthesised. While many suppliers have updated their processes to eliminate these risks, many customers prefer to avoid PEGs altogether. You may find our blog about PEGS's and the changes we are making an interesting read: https://www.lizearle.com/beauty-blog/our-blog/210721/faqs-why-we-are-removing-PEGs-from-our-formulas.html Although we have replaced this synthetic ingredient, the naturally active ingredients within our Instant Boost Skin Tonic remain unchanged, and are included at the same levels as they were previously. We'd like to share our sincerest apologies with you, as we recognise that these changes have affected your product experience, and that we should have communicated them more clearly. We have listened to your feedback and we are now working on a solution for this as quickly as possible. If you have any other questions or if there is anything else we can help with, please call our customer centre team on 01983 813913. – The Liz Earle Beauty Co Team.
Date published: 2022-06-12
Is anyone at Liz Earle reading all these negative reviews of IBST and the reviews on QVC?  Will you be considering changing back to formula with PEGs and listening to your loyal customers?  I would love to hear from you.
Hi there, thanks for getting in touch. Please rest assured that we in the customer centre team collate and feedback all feedback from our customers, both positive and negative. We have been trying to make improvements to the products you love and we acknowledge this has resulted in a change to the sensorial experience of Instant Boost™ Skin Tonic. We understand how important this product experience is to you, and we are working on a solution for this. - The Liz Earle Beauty Co. Team
Date published: 2023-01-15
What's happened to this previously reliable product? I've been this on my rosacea prone skin for 15 years with no problems. New formula has irritated my skin & made my eyes sore. Please give us the option of the old formula!
Hi there, thanks for getting in touch. We are very sorry to hear you have experienced a reaction. All of our formulations are made to be as mild and gentle as possible and all products are assessed and approved by independent safety experts prior to placing them on the market. While our recent update to replace PEGs with plant-based alternatives is intended to make the formulation gentler for the majority of our customers, we are aware that every individual is different, and some people can react to ingredients that are gentle for most people, in the same way that some individuals have specific food intolerances. Please do email us at naturallyactive@lizearle.com and include the batch code of the product which can be found on the base, for example - U1234A, and where this was purchased. We look forward to hearing from you. - The Liz Earle Beauty Co. Team
Date published: 2022-06-12
bvseo_sdk, dw_cartridge, 18.2.0, p_sdk_3.2.0
CLOUD, getContent, 6ms
questions, product
Top