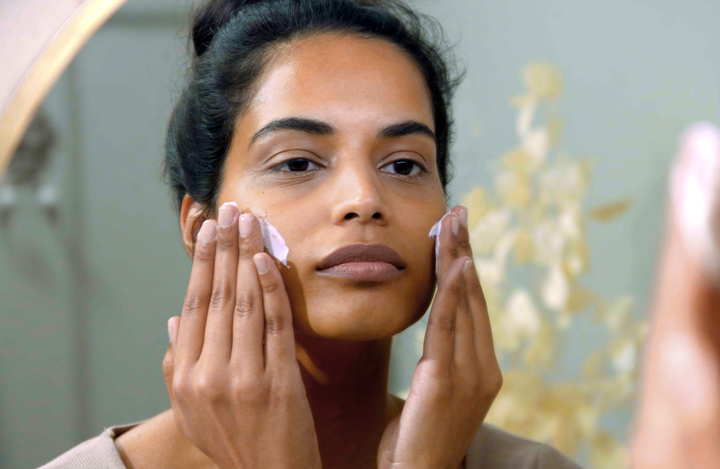 How to care for PPE skin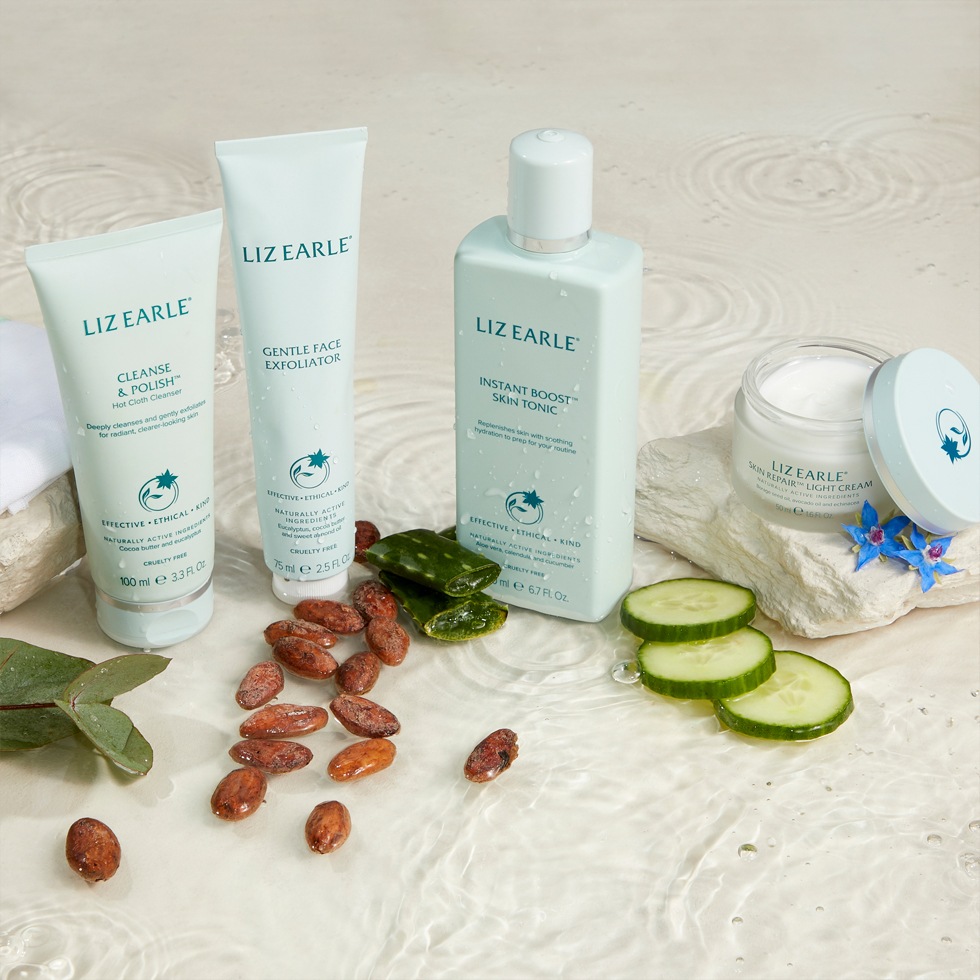 Cleanse often and consistently
Here's a new word for your dermatology dictionary: 'occlusion'. Occlusion refers to the build up of moisture that happens beneath your mask and may contribute to issues like blocked pores, irritation or even skin rashes around the mouth and nose. Breathing, talking, sweating, even yawning can all contribute to moisture build-up inside your mask so it's vital to keep up a regular cleansing routine to help keep your skin feeling clean and looking clear. As well as your regular morning cleanse, aim to cleanse your face again as soon as possible when you get home after removing your mask. Be sure to wash your hands first to help prevent the spread of bacteria between hands and face. You may also want to exfoliate more regularly to help clear the skin of any extra debris and build-up, but only if your skin isn't already feeling irritated.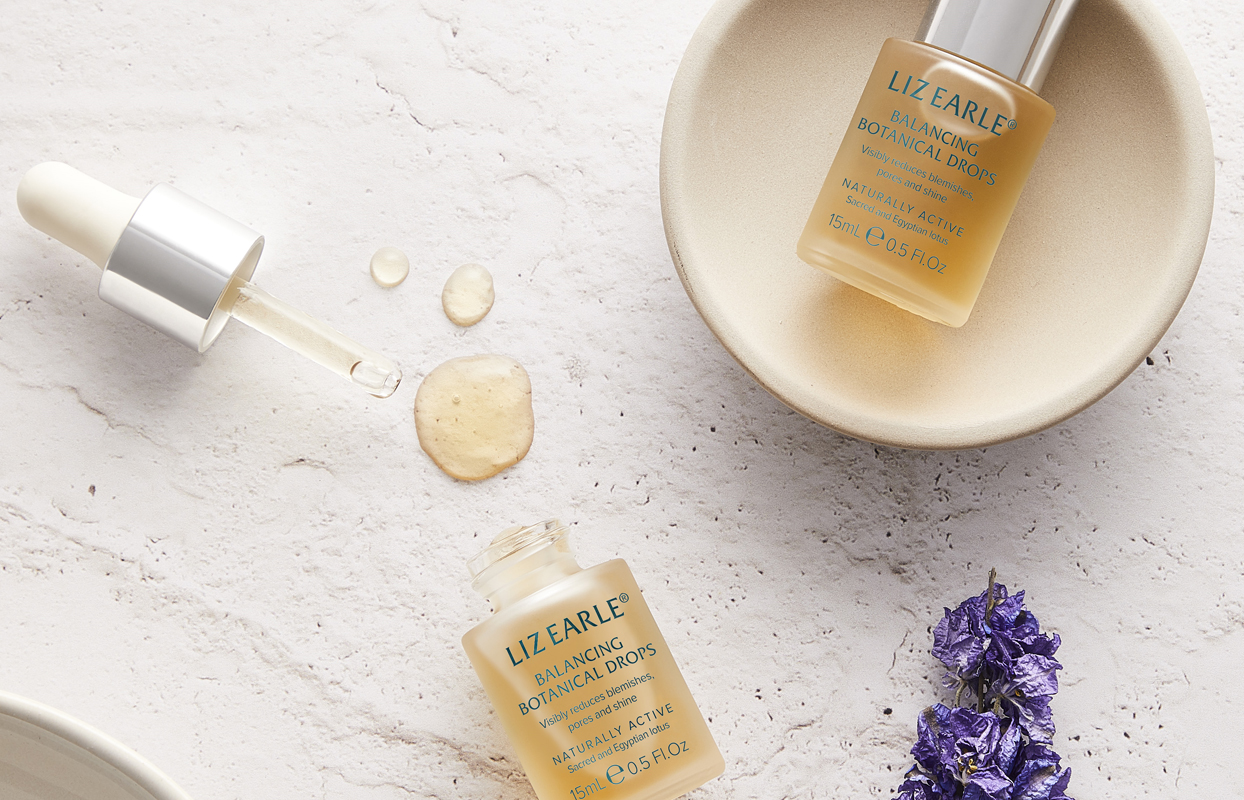 Keep hydrated, on the inside and out
Properly hydrated skin is often less prone to irritation, so ensure you moisturise well and drink plenty of water throughout the day to rehydrate from within. Guidelines suggest applying face creams at least 30 minutes before applying your mask so they have time to absorb and won't risk damaging its material. Mixing a few drops of either Balancing Botanical Drops or Calming Botanical Drops directly into your daily moisturiser can help skin that's feeling oily or prone to the appearance of redness.ocessing.
It's only natural that you'll be expressing more with your eyes and forehead, so it's essential that you take care of these areas. Incorporate a little bedtime massage for your forehead as you cleanse, and if you don't use eye cream already, I recommend starting your day with Instant Brightening Eye Cream!
Caroline Archer, Brand Ambassador
Dial down on make up
To help reduce the likelihood of breakouts and blocked pores (see 'occlusion' above) scale back your make up – in particular, any heavy or comedogenic (pore-clocking) foundations and concealer – in the areas directly under and around your mask. Not only will this help your skin to regulate oil levels more easily, it will also help avoid stubborn make up stains on your mask. N.B. if using a non-disposable mask, you should also wash them regularly to avoid the transfer of oil and bacteria onto your skin between wearing.
Whilst you're caring for your skin, make sure to care for your mind too. If you're feeling anxious wearing your mask, start to practice deep breathing techniques to help centre your thoughts and keep you calm.
Caroline Archer, Brand Ambassador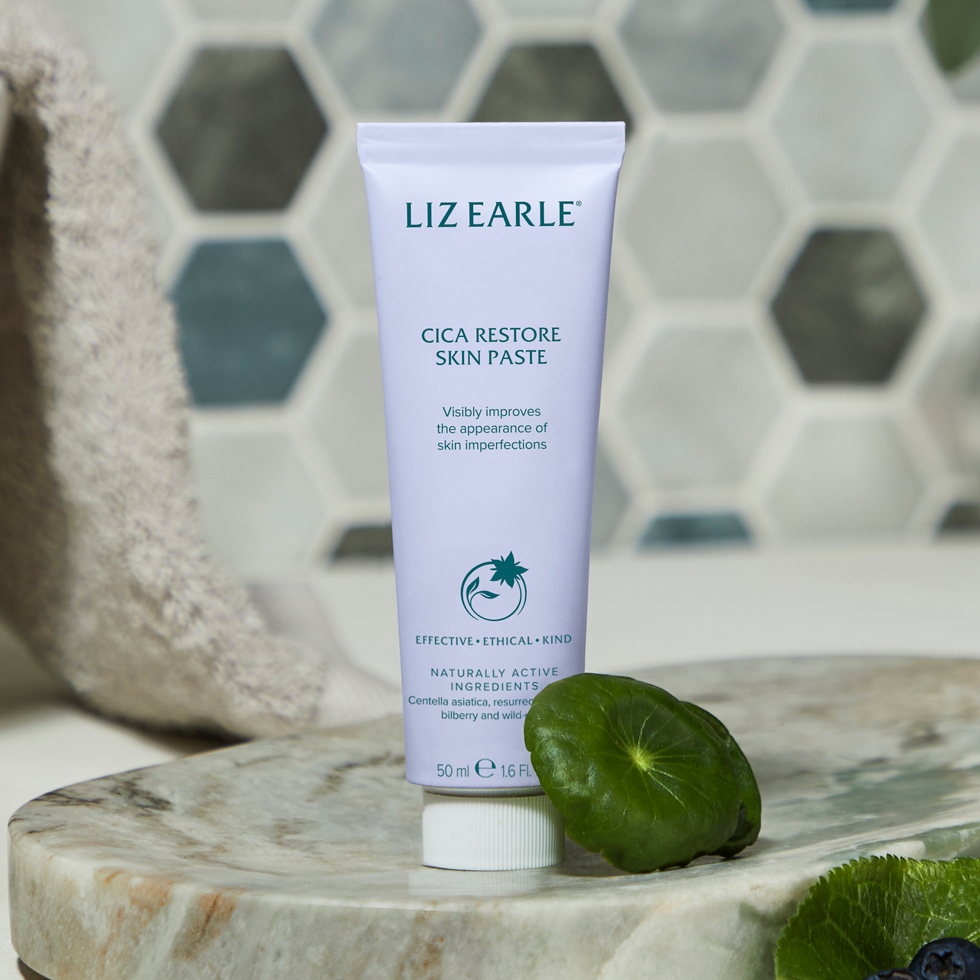 Counteract skin stress
As well as factors like increased humidity, skin may undergo physical stress as you put on, wear, and then remove your mask, especially if the fit isn't perfect. Friction points will differ from person to person, according to your face shape, but sensitivity typically occurs around the ears, where your mask straps rest, along the jawline, bridge of the nose and under the eyes (N.B. if you haven't already, now is a great time to start a simple eyecare routine). It's important to protect and nourish these areas especially to a) help ease irritation while wearing a mask and b) support skin to recover once you remove it. A natural-based balm applied on top of already moisturised skin can be useful, while our CICA Restore Skin Paste can be used overnight to help comfort skin and support the skin barrier while you sleep.
Top tip
Making your own mask? Repurpose some well-loved cotton cloths, doubling up sections to create a layered effect.