Superskin™ Moisturiser with natural neroli 50ml
About this moisturiser
Our intensely nourishing moisturiser, scented with uplifting neroli essential oil, helps reduce the appearance of fine lines and wrinkles to leave skin looking plumper and smoother.
Packed with powerful plant ingredients, this luxurious botanical blend delivers up to 72 hours of hydration and is enriched with firming pomegranate flower extract and a trio of pure plant oils including cranberry, rosehip and nutritious British borage seed to lock in moisture.
Here at Liz Earle Beauty, we don't believe in the idea of 'anti-ageing'. Instead, we prefer to think of our Superskin™ range as pro-age, created with powerful botanical ingredients to support you and your skin at every life stage.
Superskin™ Moisturiser with natural neroli 50ml
with natural neroli
50ml jar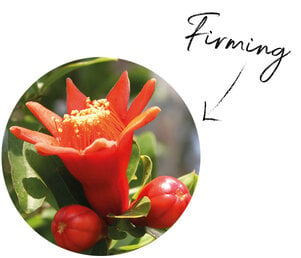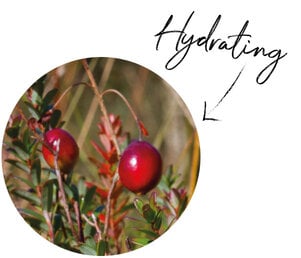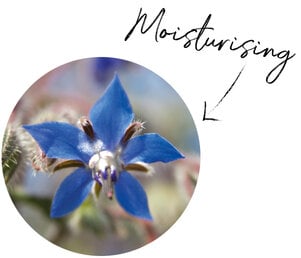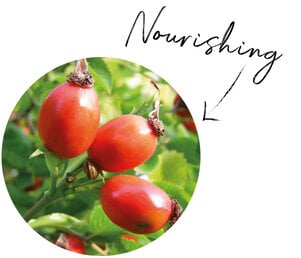 Aqua (water), Glycerin, Ethylhexyl stearate, Vaccinium macrocarpon (cranberry) seed oil, Diheptyl succinate, Rosa rubiginosa seed oil, Borago officinalis seed oil, Cetearyl alcohol, Glyceryl stearate, Pentaerythrityl distearate, Butyrospermum parkii (shea butter), Citrus aurantium amara (petitgrain) leaf/twig oil, Lavandula hybrida (lavandin) oil, Anthemis nobilis flower oil, Punica granatum flower extract, Citrus aurantium amara (neroli) flower oil, Maltodextrin, Phenoxyethanol, Tocopherol (vitamin E), Citronellyl methylcrotonate, Sodium polyacrylate, Sodium stearoyl glutamate, Capryloyl glycerin/sebacic acid copolymer, Ethylhexylglycerin, Linalool, Benzoic acid, Xanthan gum, Dehydroacetic acid, Sodium ascorbyl phosphate, Parfum (fragrance), Geraniol, Limonene, Citral, Citric acid.
UK (INC CHANNEL ISLANDS)
FREE delivery when you spend £25*
Standard delivery – up to 5 working days – £3.75 or free when you spend £25*
Priority delivery – 2-3 working days – £4.25
Special delivery – 1-2 working days – £9.25
Recorded delivery also available. Find out more on our delivery information page.
Order by 2pm Monday to Friday
Rated

5

out of

5
by
Nightboxer
from
Superskin
Keeps my skin moisturised overnight feels lovely in the morning
Date published: 2023-11-11
Rated

5

out of

5
by
Mo on the go
from
A winner
I absolutely love this night cream. Skin feels lovely and smooth when I waken up. The smell is divine. I will defiantly use this cream again.
Date published: 2023-11-08
Rated

1

out of

5
by
Martha47
from
I wanted a cream for my age 76 years.
I bought this a month ago but was very disappointed. Will end up using it at hand cream.
Date published: 2023-11-06
Rated

5

out of

5
by
Krankie
from
Smooth and light
This cream is lovely. A little goes a long way making my skin feel moisturised, light and refreshed.
Date published: 2023-11-06
Rated

5

out of

5
by
Denise52
from
Great product, as always from Liz Earle
I've used superskin creams for years as they are very good value for money
Date published: 2023-10-30
Rated

5

out of

5
by
Jennifer H
from
All products
I have been using Liz Earle products almost as long as I can remember, when they first became available. I use all of the products.
Date published: 2023-10-22
Rated

5

out of

5
by
Trish60
from
Great Moisturiser
I'm so happy I tried this product. As I get older my skin seems to be so much dryer that I was searching for a new moisturiser and found Liz Earle Superskin. It really suits my dry skin, my skin has more of a glow now and the neroli gives it a very delicate scent which isn't overpowering. I will definitely continue using this face cream.
Date published: 2023-10-21
Rated

5

out of

5
by
Deet
from
Incredible moisturiser
Makes my skin feel soft ,nourished and appears plumped up .Will always purchase this as long as I can afford it!
Date published: 2023-10-13
Rated

3

out of

5
by
Noodledoodle
from
Super skin moisturizer
I've actually used this product in the past, quite like it but don't like the smell
Date published: 2023-10-08
Rated

5

out of

5
by
KatyLou
from
Thick creamy super moisturiser.
I have been using this for a few years now and although I do try other brands I keep coming back to Superskin. Great price for such a fabulous product.
Date published: 2023-09-29
Rated

5

out of

5
by
Toriaeh
from
Just love it 🤩
So nourishing and moisturising for my 51 year old skin. Smells amazing and my make up sits well over the top of it, unlike many other moisturisers out there. I've bought this many times and will continue to do so.
Date published: 2023-09-26
Rated

5

out of

5
by
1945
from
Superskin
Always use superskin since several years and love the feel of it
Date published: 2023-09-22
Rated

5

out of

5
by
B J L
from
Wonderful
Have used for many years and would recommend it to anyone
Date published: 2023-09-16
Rated

5

out of

5
by
NanaOllie
from
Lovely texture
I haven't bought this for some time mainly cost issue but I'm thrilled with the quality and texture. You need little to do the job.
Date published: 2023-09-10
Rated

5

out of

5
by
charliebobs222
from
REALLY WORKS!
I am 60 years old and my skin was starting to look dull . wrinkly , patchy and dry . After using Superskin for 3 days the change is remarkable .. My skin glows !!! I am absolutely delighted and would highly recommend Superskin 100% . I am very happy and it smells lovely too! Thank you Liz Earle
Date published: 2023-09-09
Rated

1

out of

5
by
Charlie m
from
My misses loves it but the smell is diabolical
Misses loves the product as it does some thing or another however it makes her face smell like old tea bags. Understandably this creates friction in our relationship as how can one love a mouldy cup of tea. Highly recommend you do something about the smell. For my sake.
Date published: 2023-08-30
Rated

5

out of

5
by
AllyJay
from
Good choice
I had previously used the Skin Repair moisturiser which I liked, but felt I needed something more, to make a lasting difference, so I tried this Superskin moisturiser. It immediately seemed to have an effect, my skin feels much softer and plumped up. Not as keen on the smell, compared to the Skin Repair, but the texture of the cream and the absorption of it into my skin is just as good so I guess this is what I need. I will buy it again.
Date published: 2023-08-26
Rated

5

out of

5
by
Viv61
from
Go to everyday moisturiser
I have used this for many years and have moved on to other brands but always come back. Now have it on subscription service best moisturiser makes skin feel feel fresh and healthy Not greasy but great moistrisation even when on holiday and skin gets a bit parched
Date published: 2023-08-24
Rated

5

out of

5
by
JagT
from
Great moisturiser
I love using this moisturiser. I always ensure that I don't run out of it. Fabulous on my skin.
Date published: 2023-08-20
Rated

5

out of

5
by
Liz Earle facial products
from
Liz Earle-Superskin™ Moisturiser with natural nero
Everything Liz Earle is fab you only need a small amount as it goes a long way smells great absorbs well no sticky after effects
Date published: 2023-08-18
Rated

5

out of

5
by
Rudy
from
Superskin moisturiser
It smells and feels lovely on the skin. Not greasy, just right consistency to soak into your skin leaving it feeling replenished and happy.
Date published: 2023-08-14
Rated

5

out of

5
by
Sheps
from
Great moisturiser!
I have been using Superskin moisturiser for some time now and wouldn't be without it. It is perfect.
Date published: 2023-08-13
Rated

5

out of

5
by
Toonboy
from
Good product.
After looking at reviews, I decided to get this Cream for my wife. She said It was very good. I don't know what she meant by that but I'll take her word for it.
Date published: 2023-08-10
Rated

5

out of

5
by
Harrybun
from
Easy to use.
I have used this moisturiser for several years now. My skin is in good condition for my elderly age!
Date published: 2023-08-10
Rated

5

out of

5
by
Bluebells
from
Superskin Moisturiser with natural neroli
I bought this moisturiser two weeks ago. It's a cliche to say, it's the best moisturiser I have used in a great while, but it simply is. The texture is wonderfully creamy and applying it together with the gorgeous fragrance of neroli feels self indulgence at its best. My skin is smoother and overall tone brighter and more even. Thank you Liz Earle for a fabulous product.
Date published: 2023-08-10
Rated

5

out of

5
by
Jaws
from
First time trying this.
I use the Superskin tm nourishing night cream and thought I would try this moisturiser for the day time. Not disappointed lovely smell and leaves my skin feeling soft and nourished. No stickiness and like the night cream goes along way so very pleased with my purchase.
Date published: 2023-08-09
Rated

5

out of

5
by
Super Sue
from
Good quality moisturiser
I have been using this product for a few years and I love it. Makes skin feel soft and supple and it's good value for money.
Date published: 2023-08-06
Rated

5

out of

5
by
ToniMc
from
My skin feels amazing
I have used Liz Earle for a few years now and it doesn't disappoint, my skin feels and looks great, and I often get complimented on my glowing skin and lack of wrinkles.
Date published: 2023-08-05
Rated

5

out of

5
by
Brenda722
from
Love this cream
I have used this cream for many years. It keeps my skin feeling and looking great. Do not get any nasty reactions from it. I would not use anything else as it is so pure and natural.
Date published: 2023-07-26
Rated

5

out of

5
by
Bina31
from
Sumptuous !
This cream is silky soft and extremely nourishing. A delight to use and a very acceptable price !
Date published: 2023-07-26
bvseo_sdk, dw_cartridge, 18.2.0, p_sdk_3.2.0
CLOUD, getReviews, 6ms
reviews, product
Suitable for sensitive reactve rosacea
Hi, thanks for getting in touch. Whilst we do have a number of customers who suffer with particularly sensitive skin and skin conditions such as rosacea, unfortunately there are no guarantees that individual products within our range are going to suit everyone. All of our products are formulated to be as mild and gentle as possible, but we would always recommend our customers carry out a patch test prior to using any new skincare product for the first time. A small amount should be applied close to the area of intended use. Should you experience any redness, irritation or discomfort during the next 24 hours – or at any point after the patch test - then we would advise to immediately discontinue use. Please be assured that if any product purchased directly from our website or Customer Centre proves to be unsuitable for use we have a great 60 day returns policy. We hope this information helps however, should you require any further assistance, we would ask you to kindly contact our Customer Care Team by calling 01983 813913 or, email naturallyactive@lizearle.com - The Customer Care Centre Team
Date published: 2023-11-29
I have to be careful with sun exposure. Wondering why there is no sun protection included within this product like other manufacturers. Having to put moisturiser and sun protection and then makeup is often too much
Skin products containing SPF do not give nearly as much protection as when applying a dun cream directly to skin which is a safer option.
Date published: 2023-08-07
Does the superskin sensitive moisturiser have an spf included in its formulation?
Thank you for posting this question! It is such a shame I have never thought to check as I would have thought that such a good top brand would some, even the minimum SPF in as it is not cheap. With the way the climate is going it would be wise to hightlight or mention that the products do not not contain this protection. I have been using LE products (all facial) for the last 20 years and have been using skin products for the last 8 years if not more. I really do love them and will need to add in my own SPF cover.
Date published: 2023-06-28
Hi I'm noticing lately that you have changed some of the ingredients in certain products. I'm just wondering if you have changed anything about the superkin moisturiser?
It has changed. I have both 'on the go' and they aren't the same. Why companies insist things haven't changed when the consumer knows they have is beyond me. Maybe the actual ingredients list is the same but in the way the Morcambe and Wise sketch observed " I'm playing all the right notes, but not necessarily in the right order" perhaps the way in which the ingredients have been processed is different? I have no idea, but I agree it isn't the same. Neither is the C&P. I had a proper allergic reaction to the new C&P when I ran out of my old stock over a year ago. Old stock, no problem, new version: a bright red and itchy face!
Date published: 2023-05-03
Is this suitable for mature combination skin with occasional breakouts please?
I would say yes! I've been using this moisturiser for at least a decade as it is more moisturising for my skin as I entered my 50's. I use it both day and at night (with an oil serum) and wouldn't use anything else :) 
Date published: 2023-02-08
I am 66 and have normal skin. Which moisturiser would be best for me to use at night?
I am also 66 and have used Superskin Moisturiser ever since it was launched morning and night.   I also use the Superskin eye cream morning and evening.  Twice or three times a week I used Superskin Alt Retinol Skin Paste at night instead of the moisturiser.  Recently a dermatologist I saw about a mole (luckily nothing to be concerned about) commented that my skin was in excellent condition for 66 and to continue using the products I do.  When pressed for anything else I could use her comment was to use a vitamin C serum.
Date published: 2023-02-16
Hve you stopped selling superskin moisturiser with cranberry and rosehip.
Hello, thank you for getting in touch. I can confirm that whilst we updated our packaging to recyclable glass jars, the formulation remains un-changed. You may notice that the ingredient order on some of our packs has changed, in this instance, Superskin moisturiser. With the update in packaging, we have taken the opportunity to update our INCI to be more in line with latest industry guidelines on good practice and transparency, also taken ingredient traceability into account. The move to call out 3 naturally active ingredients across our packs is purely to drive consistency of design across our product portfolio. All of our key naturally active ingredients continue to be called out on back of packs, and we can reassure you that while our packs may look different, we continue to formulate with the same naturally active ingredients, at the same levels, for the same trusted results. We hope this helps, but please do not hesitate to contact our friendly customer centre team on 01983 813 913, for any further assistance. - The Liz Earle Beauty Co. Team.
Date published: 2023-01-09
I have been using the Superskin overnight mask for a couple of years & love it! I have now ran out and am sad to not find it. I see you have repackaged yet the names are different. Which product is the same formula? 
Thank you for getting in touch. We can confirm we have recently updated the name, size, and design of the packaging of our Superskin Overnight Mask. We realised that this wonder product, when applied as a light layer does not require rinsing off in the morning and can be used as a night cream. A night cream is something we often hear from our customers that they would like introduced to our range - sooner rather than later. So with this in mind, we have updated the name of this item to 'Superskin Nourishing Night Cream' - where for us it felt like a natural step to transition this into a hybrid product that can have a dual-use. Please be assured that you can still use as an overnight mask if you apply a thicker layer, and rinse off with your morning cleanse. We have also updated the size of this Superskin item where our rich formula means that you do not have to use a lot, to get a lot of benefits. Listening to the feedback we found that a smaller jar size was more desirable which is why we chose to make this product in line with our moisturiser 50ml jar size offering. You can find our Nourishing Night Cream here: https://www.lizearle.com/skincare/shop-by-collection/superskin/F33411.html. We hope this information helps. – Liz Earle Beauty Co.
Date published: 2023-01-19
bvseo_sdk, dw_cartridge, 18.2.0, p_sdk_3.2.0
CLOUD, getContent, 5ms
questions, product