Tell us about your background and career history
"I've been designing gardens for 16 years. After completing my degree in business, I worked for a landscape company and started designing for them while studying garden design. I set up my own design business in 2009 and absolutely love it. I worked in sales roles, selling paving and plants, alongside my business until 2018 when I finally took the step to design gardens full time. It was always my goal to have my own business."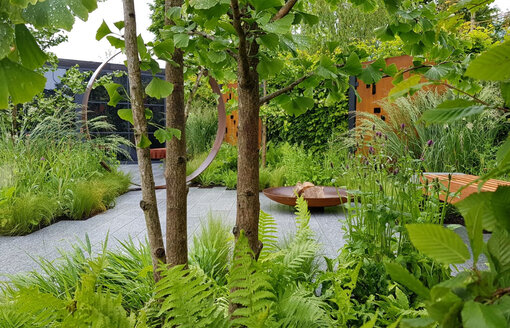 What is your proudest achievement?
"My award-winning show garden at BBC Gardeners' World Live 2019. The garden was called "High Line" and won a Platinum Medal and Best Construction Award. It was my first ever show garden, so I was delighted it did so well."
Why is International Women's Day important to you?
"It is a day to celebrate women… When women support women, we are superpowered."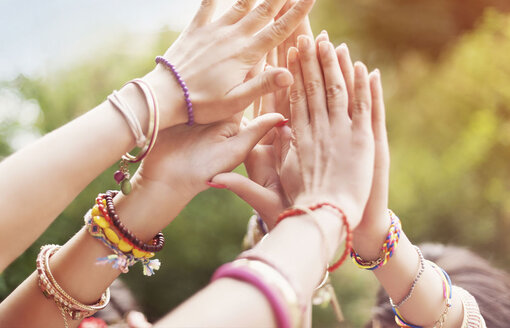 The theme for International Women's Day this year is #EmbraceEquity. What does #EmbraceEquity mean to you?
"What a great theme. We should always celebrate our differences…what a boring world it would be if we were all the same or wanted to all be the same."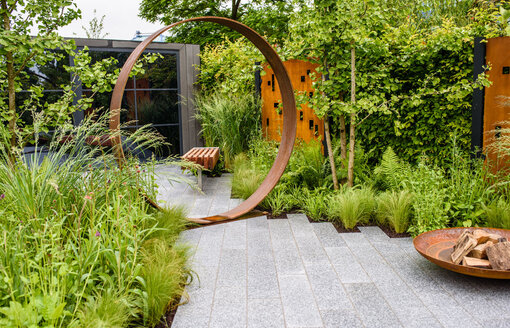 What was your dream job when you were little?
"I remember wanting to be a lifeguard, I loved swimming and being at the beach! When I was a bit older, I considered becoming an architect, but then set my heart on garden design as I felt it would be more interesting designing spaces with plants added into the mix!"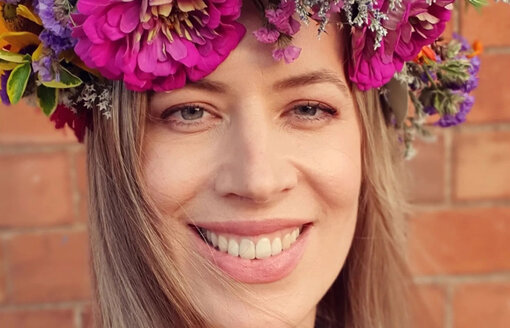 Do you consider yourself a role model?
"I'm always surprised when students approach me at events saying they follow and admire my work. I set up my business when I was 24 years old, so I hope I inspire people to follow their dreams. I believe you can achieve anything with hard work and determination."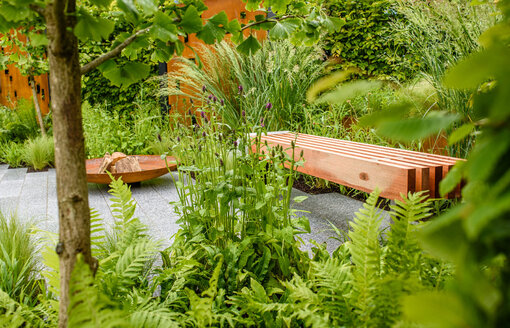 What advice would you give to women wanting to become Garden Designers?
"Go for it! There are some great courses available and distance learning is a good option if you want to continue in your current role while gaining qualifications and experience."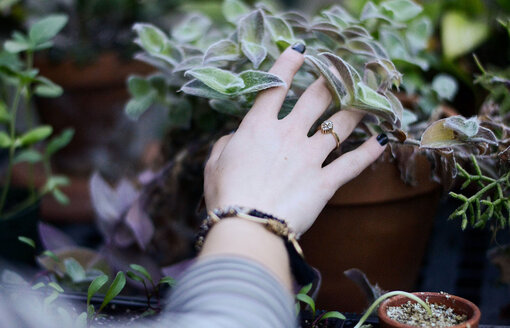 What advice would you give to your younger self?
"Not to be so critical of myself. I think we could all benefit from being kinder to ourselves – we should be our own cheerleaders!"
You're stuck on a desert island, you can have three plants or horticulture-related items, what would they be?
"Monty Don, potatoes, and a shovel! We could talk about gardening and eat potatoes until rescued."
Which inspirational woman would be your dream dinner party guest and why?
"Zaha Hadid, she was a female architect who designed radical, contemporary buildings. I'd love to talk to her about her career, work, and inspiration. My favourite building that she designed is the MAXXI museum in Rome, with its brutalist styling and monochrome interior. I admire her bold design style and for pushing design boundaries."