Skincare in the spring season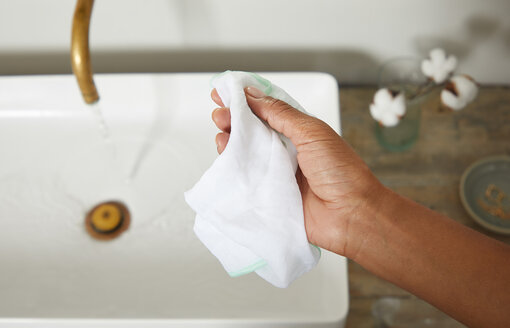 Spring clean your skincare
Consider spring cleaning your skincare not as a chore, but as a chance to assess what is and isn't working. Start with those products languishing at the back of the bathroom cabinet – you know the ones. Check the open jar labels and remove anything passed its best (if in doubt, older than 12 months) then empty, rinse and recycle your packaging accordingly. Don't forget accessories like your cotton cloths – could these also use a refresh? We've got some handy tips to repurpose them.
Creating a spring skincare routine
While your spring skincare routine may not need a complete overhaul, read on to discover a few of our favourite adjustments.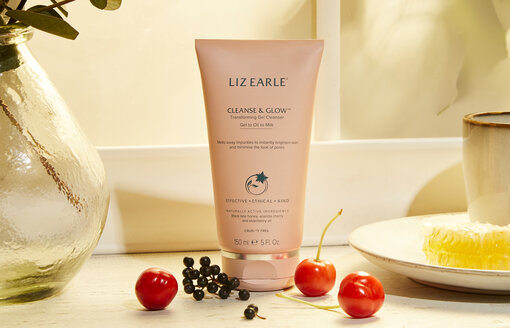 Dealing with dry skin in spring
Dull, dry, patchy-looking skin is a common complaint after winter, but a consistent cleansing routine can help get it back on track. Try using Cleanse & Polish™ every evening to deeply cleanse and hydrate. When your schedule allows, add 5 minutes of facial massage to encourage natural radiance. In the morning use Cleanse & Glow™ Transforming Gel Cleanser, enriched with vitamin C-rich acerola cherry to help brighten skin's appearance.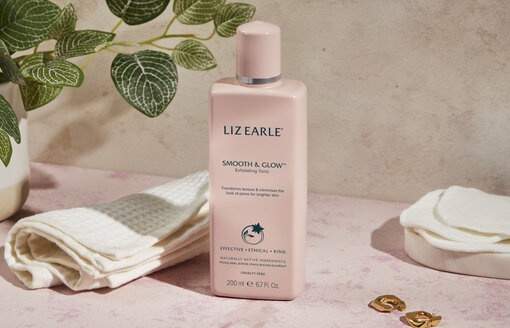 Add in exfoliators
Whatever shape your complexion's in, a dose of gentle exfoliation can work wonders to smooth and brighten its appearance. New Smooth & Glow™ Exfoliating Tonic is loaded with naturally exfoliating extracts of prickly pear. Just a quick sweep with a reusable pad after cleansing reveals a luminous glow with none of the friction factor of traditional scrubs. For the neck down, take our nourishing Cleanse & Polish™ Body into the shower. The rich blend of hydrating plant oils, coupled with the buffing action of the Gentle Exfoliating Mitt, helps even dry, dull skin to feel newly soft and supple. Bare legs? Go for it!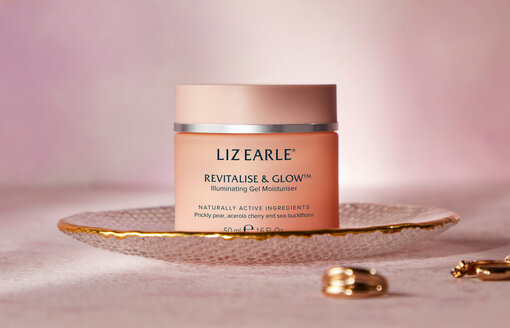 Moisturisers for springtime skincare
Think of your moisturiser as your chosen outerwear for skin. While in winter a heavy wool coat – aka thick, nourishing face cream – felt right, for springtime skincare a lighter gel moisturiser may be required. Enter Revitalise & Glow™ Illuminating Gel Moisturiser, created with a blend of brightening, hydrating plant extracts in a weightless gel texture. Not only does it feel dreamy to apply, it helps to minimise the appearance of pores too. For your body, keep adding nourishing hydration ahead of the warmer months with Skin Replenishing Body Balm.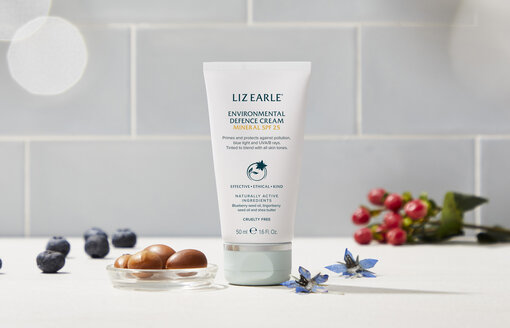 Protect your skin in spring with SPF
Skin needs UV protection all the year round, but it's often those first sunny days of spring that catch us out. Ensure skin is protected as standard with Environmental Defence Cream SPF 25. Formulated with naturally derived mineral UV filters, plus antioxidant plant extracts, it primes and protects skin after moisturising and prior to make up.