Skin Repair™ Light Cream

About this moisturiser
For 72 hours of balanced hydration. Offering 72 hours of balanced hydration, this lightweight, plant-powered moisturiser locks in moisture and effortlessly hydrates to restore balance to all skin types.
With a silky texture, this moisturiser is enriched with a blend of moisturising borage oil, avocado oil to smooth and soften, soothing echinacea and toning hops.
After use, skin feels comfortable, supple and glows with natural radiance.
We particularly recommend Skin Repair™ Light Cream for normal/combination skin but it is suitable for all skin types, including sensitive.
Skin Repair™ Light Cream
Light Cream
50ml jar - $33.50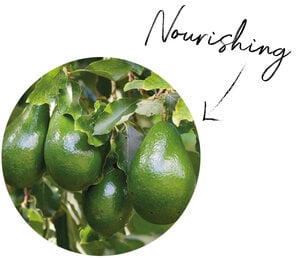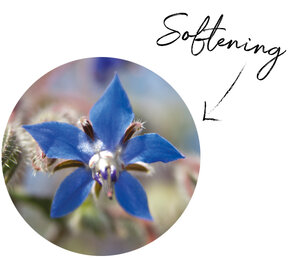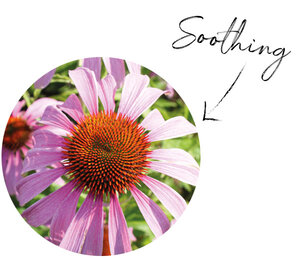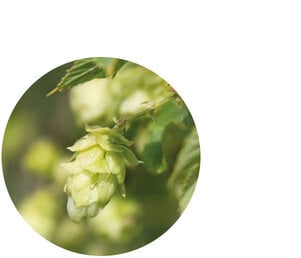 Aqua (water), Propanediol, Diheptyl succinate, Glycerin, Cetearyl alcohol, Borago officinalis seed oil, Persea gratissima (avocado) oil, Glyceryl stearate citrate, Humulus lupulus (hops) extract, Echinacea purpurea extract, Phenoxyethanol, Sodium polyacrylate, Cetearyl glucoside, Caprylyl glycol, Parfum (fragrance), Capryloyl glycerin/sebacic acid copolymer, Tocopherol (vitamin E), Xanthan gum, Trisodium ethylenediamine disuccinate, Hydrolyzed hyaluronic acid, Citric acid, Benzyl salicylate, Limonene, Linalool, Citronellol, Eugenol, Benzoic acid, Dehydroacetic acid, Aspartic acid, Sodium hydroxide, Sodium chloride.
USD
In light of the current situation, we are placing international orders on pause. Please rest assured this is a temporary measure and we'll be letting you know as soon as there are any changes. We really appreciate your patience and understanding.
Rated

3

out of

5
by
Sharoney
from
Please bring back original moisturiser
I have been using Liz Earle moisturiser for many years and loved it. I used the normal/combination. When I could no longer get the original formula I bought the new one and I do not find it any were near as good as the original. Please bring back the original formula.
Date published: 2021-06-27
Rated

4

out of

5
by
Swampduck21
from
Good all round moisturiser
I was not too keen on this when I first tried but it has grown on me with use especially combined with the super skin serum. I still prefer the original , dry skin moisturiser but this makes an acceptable substitute.
Date published: 2021-06-25
Rated

5

out of

5
by
Barb7
from
Smooth light cream
I have been using this product for sometime now and it really suits my skin, I have fair skin having been a redhead when I was younger, use every night at bed time, very happy.
Date published: 2021-06-21
Rated

5

out of

5
by
Clemo
from
Liz Earl organic products
Been using Liz Earl products fot 26 years . People say I look 15 years younger than I am which I know is down to Liz Earl and her fabulous Organic skin products.
Date published: 2021-06-20
Rated

5

out of

5
by
AuntieP
from
Just lovely
This is my second pot of this cream. It is very light and fluffy and spreads miles yet it still moisturises beautifully. This is definitely the one for me.
Date published: 2021-06-17
Rated

5

out of

5
by
Brenda19475
from
Lovely!
This cream suits my skin and feels luxurious. Would definitely recommend
Date published: 2021-06-12
Rated

5

out of

5
by
Shirley E
from
Excellent face cream
I'm someone who doesn't like heavy face creams - so this fits the bill, light and easily absorbed into skins it's a great find
Date published: 2021-06-10
Rated

5

out of

5
by
Porky
from
Good non greasy cream
I keep reordering this cream, it's light not greasy and suits me very well my skin feels and looks soft and bright after use I'm sure I will be putting more orders in in future.
Date published: 2021-06-10
Rated

5

out of

5
by
Bonny girl
from
Great cream
I have benn using this for along time now, and I just love it.
Date published: 2021-06-08
Rated

1

out of

5
by
Lola1135
from
Bad Reaction
Had a bad reaction to this. Left my skin very dry, irritated and sore.
Date published: 2021-06-08
Rated

3

out of

5
by
Neesypops
from
OK......Not as good as the Original
I've been using this now for several months and although I'm 64 I still have combination skin. I loved the original version as it really suited my skin, and it took me years to find something that was just right. I like many others am very disappointed the original version is now discontinued. I'm not 100% happy with this new Skin Repair Light Cream. It goes on really nice and my skin looks fab for my age. However, after a few hours I always feel as though I need more. I really don't have dry skin so I am reluctant to step up to the Dry skin version as it will bring me out in spots. I even tried the new drops to see if they would help but I wasn't impressed with them either. I will keep using for the time being but please consider bringing back the original version.
Date published: 2021-06-07
Rated

1

out of

5
by
Lizzie4
from
Oh no!
I was dismayed when I saw that this cream had been changed but as someone that loves Liz Earl and has used for years thought its bound to be great. This was a mistake, I found it to be cloying and even uncomfortable to use, It felt dry and unpleasant. I continued and finished the pot then I bought a second determined to give it a fair go, sadly its awful and I am now using that pot on my hands instead of my face. I have now gone back to a brand I used some years ago and immediatly felt the difference. I shall not be returning to the new Liz Earl moisturiser again. Just a waste of money. The old formula was far superior.
Date published: 2021-06-05
Rated

2

out of

5
by
Loyal
from
Not as good as the previous one!
I've been using your products for many years and it's such a shame you've stopped making the previous normal/combination moisturiser. I can't understand why you would stop making such a great product that everyone loved, unless it's about saving money! If you wanted to make a new product why not ADD it to your range instead of stopping a great product. I've tried this new moisturiser for a few weeks and although it glides on smoothly (so did the previous one) it instantly disappears and doesn't leave my face moisturised at all. I'm not sure what to do next except look elsewhere for a replacement. I'm just about to finish a trial size and had already purchased a 50ml jar ready to use, but not sure it's worth opening, especially as it leaves my skin in need of moisturising!
Date published: 2021-05-26
Rated

5

out of

5
by
Cathy7
from
Love your stuff
My daughter bought me a Liz Earl as a gift for Christmas, I love it and would not use anything else now, my skin feels and looks fantastic, iv even had a few comments on how good it looks, I am loving it all ,I have now got a good collection of all your stuff, Thank you.
Date published: 2021-04-20
Rated

5

out of

5
by
Kittygan
from
Skin Repair™ Light Cream 50ml Jar
Absolutely beautiful this light cream is, just perfect cod my skin condition has I suffer with Chronic Urticaria, I don't have no reaction at all which makes me complete aesthetic, I absolutely love the Liz Earl range and I would recommend this product to every one with a skin condition, please give it a try, there is something special out their for everyone and this is mine am so excited thank you Liz and you special team of workers in these unprecedented times
Date published: 2021-04-16
Rated

3

out of

5
by
Autumn123
from
Disappointed
Having bought Skin Repair Gel and liked it, I thought that I would try the Light Repair since the Gel is intended for oily skin and my skin is quite dry. I am sorry to say that this one is a disappointment as it takes a while to absorb into my skin, although I have tried using a smaller amount. It is also not so good as a nightime moisturiser as I find my skin quite dry in the morning.
Date published: 2021-04-04
Rated

5

out of

5
by
Mitch54
from
Excellent moisturiser
I reluctantly changed to this when my previous moisturiser was discontinued but I have to say it is really rather good. I have combination skin and find it doesn't feel like I'm overloading with product but at the same time it's helping keep my skin supple. One rather sweet advantage: the smell reminds me of the Boots Cold Cream my Mum used to apply so I always feel a little nostalgic when I use it!!
Date published: 2021-04-04
Rated

3

out of

5
by
Vjdisn
from
Changed formula
I used to get this cream many years ago and loved it, I only stopped using it as I was trying to save money. After buying again, I was a bit disappointed because I think the cream has changed and it's definitely not as good as it used to be, it feels slightly chemically on my skin and doesn't absorb very well.
Date published: 2021-03-26
Rated

4

out of

5
by
Pimms
from
A light spreading cream
I found this a much lighter cream than its predecessor with a whipped cream feel about it. It is economical as it spreads well and so far seems to moisturise well. However, personally I'm not keen on the perfume so I don't think I'll be buying it again which is a shame as I loved the previous cream.
Date published: 2021-02-07
Rated

5

out of

5
by
Darcy
from
Quality product
I ordered this as I was given a tube of the skin repair moisturiser as a present really loved it so reordered with you having not ordered before it seems it's in a jar now so I ordered the light cream but it's not the same as the tube I had the cream was thicker so I think I should have ordered rich cream instead but hey ho it's still good and feels great will def reorder and try rich cream next time Thanks
Date published: 2021-02-01
Rated

5

out of

5
by
Craftynan
from
Fabulous product
Excellent product, excellent service. What more can I say. I have been using Liz Earle skincare for over ten years. I wouldn't use anything ekse
Date published: 2021-01-28
Rated

5

out of

5
by
Livvkins21
from
Light but creamy
I love this cream because it doesn't react with my sensitive skin. This is a light but creamy moisturiser - perfect for daytime but not rich enough for night.
Date published: 2021-01-27
Rated

5

out of

5
by
Jillyc
from
Great product
This moisturiser glides on easily and sinks into the skin without leaving a greasy film. Also a little goes a long way which makes it good value.
Date published: 2021-01-18
Rated

5

out of

5
by
She69
from
Lovely moisturiser
I have been buying this moisturiser for years - it's smooth and gentle and reasonably priced
Date published: 2021-01-11
Rated

5

out of

5
by
RIJ1960
from
Bought as a gift
I have been using LE products ( super skin ) for a long while . So pleased with them I bought the light cream for my daughter who is in her late twenties . She's yet to try but am sure she'll love it .
Date published: 2021-01-10
Rated

5

out of

5
by
Jacqui1
from
My Best Friend
Have been using this moisturiser for some time and it's the only one I would put on my face. In fact Liz Earle moisturisers are, in my opinion, the best for all skin types. Highly recommended.
Date published: 2021-01-05
Rated

5

out of

5
by
Kt08
from
I buy this for my daughter, she loves it.
I have no complaints about Liz Earle products whatsoever. Personally I have used cleanse and polish and many other products from the range for years. Other than that the delivery system is excellent, the little personal card that you receive with every order is really appreciated. Thank you so much everyone for your hard work, Merry Christmas to all x
Date published: 2020-12-18
Rated

4

out of

5
by
Busychildminder2
from
Repair light- good
I was trying to buy the Daily repair combination but couldn't find it to buy so i bought the light repair, not as rich & creamy as the original i still prefer that one, when you find one that you like & used for 31 years you just don't want it to change, the light repair does work & last all day though!
Date published: 2020-12-14
Rated

5

out of

5
by
MagzP
from
Lovely moisturiser
I was sent a sample of this along with a purchase and was so pleased with it I ordered the jar. It moisturises without being too heavy or sticky. I also mix it with a little foundation to make a type of BB cream. It makes a light foundation that goes on well and doesn't crease or looked caked.
Date published: 2020-12-04
Rated

5

out of

5
by
Val7
from
Moisturiser
Have used face cleanser, toner and moisturiser for many years. I find the moisturiser non greasy and leaves your face feeling like velvet. At the age of 76 it serves my ageing skin very well and have a would recommend to others.
Date published: 2020-11-30
bvseo_sdk, dw_cartridge, 18.2.0, p_sdk_3.2.0
CLOUD, getReviews, 19ms
reviews, product
I see from research that natural source vitamin E is not in the new cream. How will it effect what I was used to?
Affect
Date published: 2021-08-30
bvseo_sdk, dw_cartridge, 18.2.0, p_sdk_3.2.0
CLOUD, getContent, 111ms
questions, product
Top