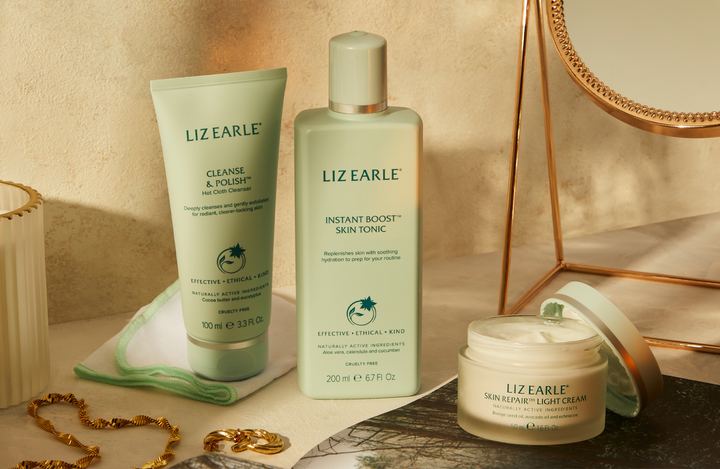 How to master your daily skincare routine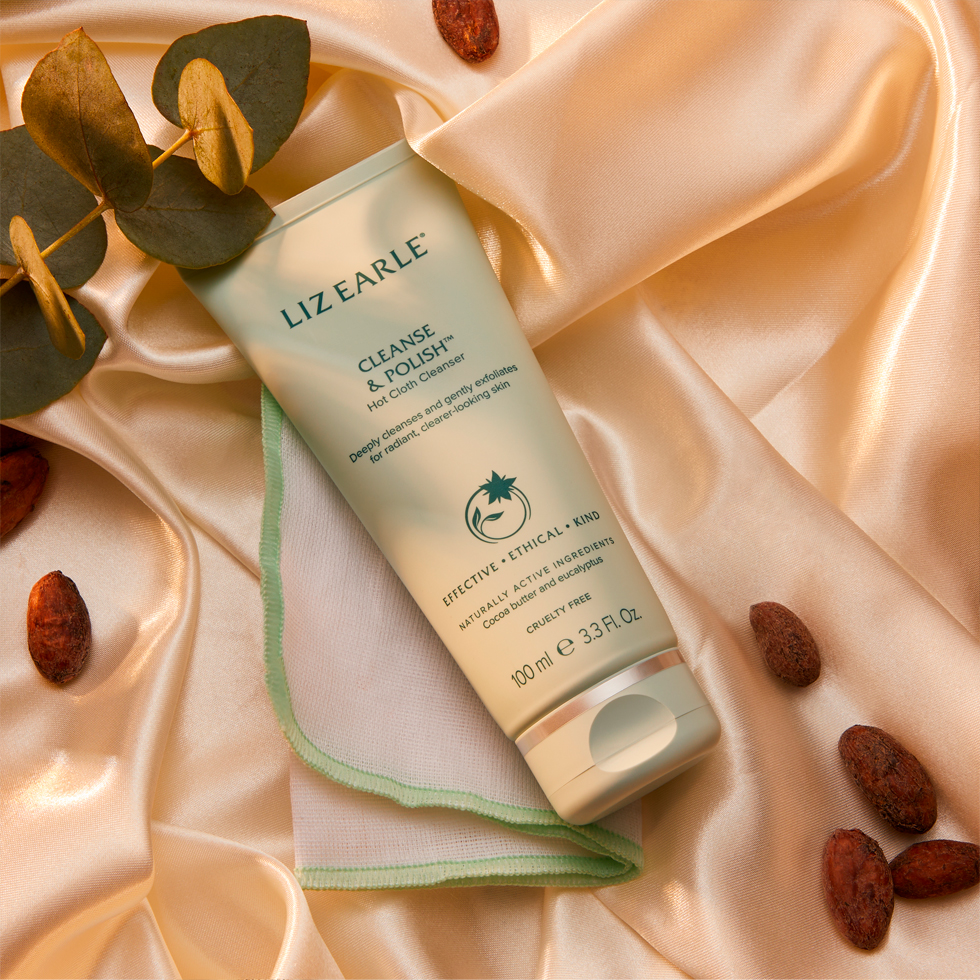 Cleanse with confidence
Great skin starts with our award-winning Cleanse & Polish™ Hot Cloth Cleanser. Enriched with cocoa butter to soften, smooth and moisturise, plus rosemary, chamomile and eucalyptus to tone, soothe and purify; this rich, indulgent cream deeply cleanses to instantly remove daily grime, pollutants and make up. Simply use daily, once in the morning and once at night to leave skin feeling comfortable, balanced and exceptionally clean. To apply, dispense 1-2 pumps onto hands and massage onto dry skin over your face and neck, finishing over your eye area (so that you don't spread eye make up all over your face!) Next, rinse the pure cotton cloth in hand-hot water and wring out before gently polishing off the cream. Rinse the cloth and repeat, using a clean section of cloth for each part of the face.
Just the tonic
Instant Boost™ Skin Tonic works brilliantly for giving skin a hit of hydration after cleansing. Refreshing and soothing, it delivers a veil of moisture to skin, brightening its appearance while leaving it feeling soft and looking radiant. Alcohol-free, it's gentle and has a heavenly floral scent that makes using it at home feel like you're in a spa. To use, simply pour a generous amount onto a cotton wool pad and sweep over face and neck.
Master the art of moisturising
Last but not least is the application of your moisturiser. Whether it's for sensitive, dry or combination skin, our Skin Repair™ Moisturiser softens, soothes and conditions for a naturally healthy-looking glow. When applying, why not add in an extra minute of massage each morning to help give you a natural-looking glow. A longer 5 minutes in the evening when you have a bit more time will also help you wind down for a good night's beauty sleep.