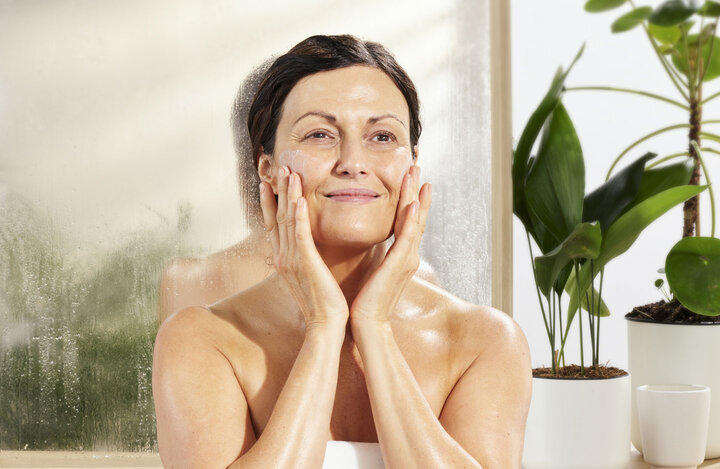 The Importance Of Exfoliating
But why else should we exfoliate? For starters, it creates a smoother skin surface which not only appears more even, but can also help the ingredients in our moisturisers, face masks and serums to sink in better and get to work faster. Not to mention helping to slough away dry skin and impurities that may otherwise block pores. Of course, it's all about balance and finding the right formula for you, so read on for our expert guide to exfoliating for brighter, smoother, healthier-looking skin.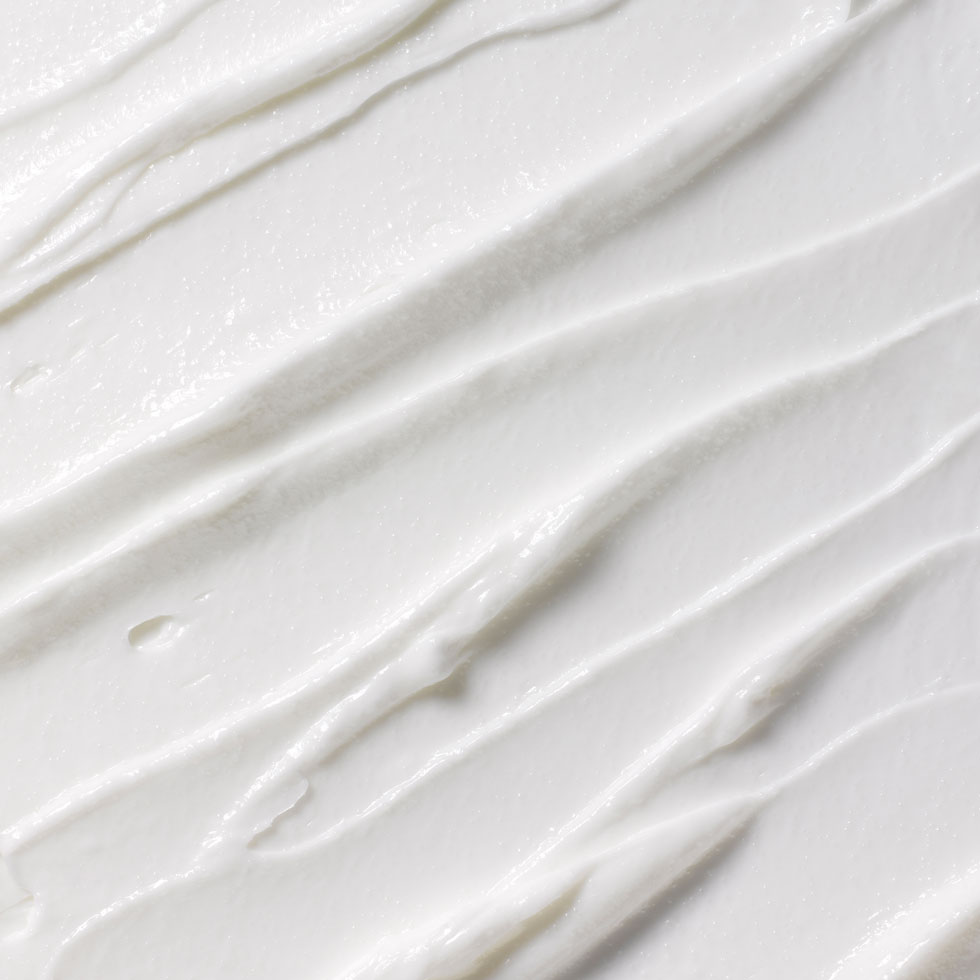 Physical or chemical?
You're probably already familiar with the terms 'physical' and 'chemical' exfoliators, but let us clarify these for you.
Physical exfoliation refers to any formula with a grainy texture that uses a manual mode of action to buff dead cells away from the skin – think our Gentle Face Exfoliator for instance. These physical exfoliators are often described as scrubs or polishes and work quickly to smooth the skin surface, but should be used in moderation to avoid disturbing the skin barrier.
Chemical exfoliators work differently, by employing ingredients – often skin-friendly acids known as AHAs (alpha hydroxyl acids) or BHAs (beta hydroxyl acids) – that effectively gobble up and dissolve dead skin cells to smooth the surface without the need to scrub or buff. Despite the name, chemical exfoliators can also be of natural origin – like the Hibiscus Flower Extract in our Brightening Botanical Drops. Both AHAs and BHAs are useful in revealing a brighter, more glowing skin surface over time and also in helping the skin to retain moisture more effectively.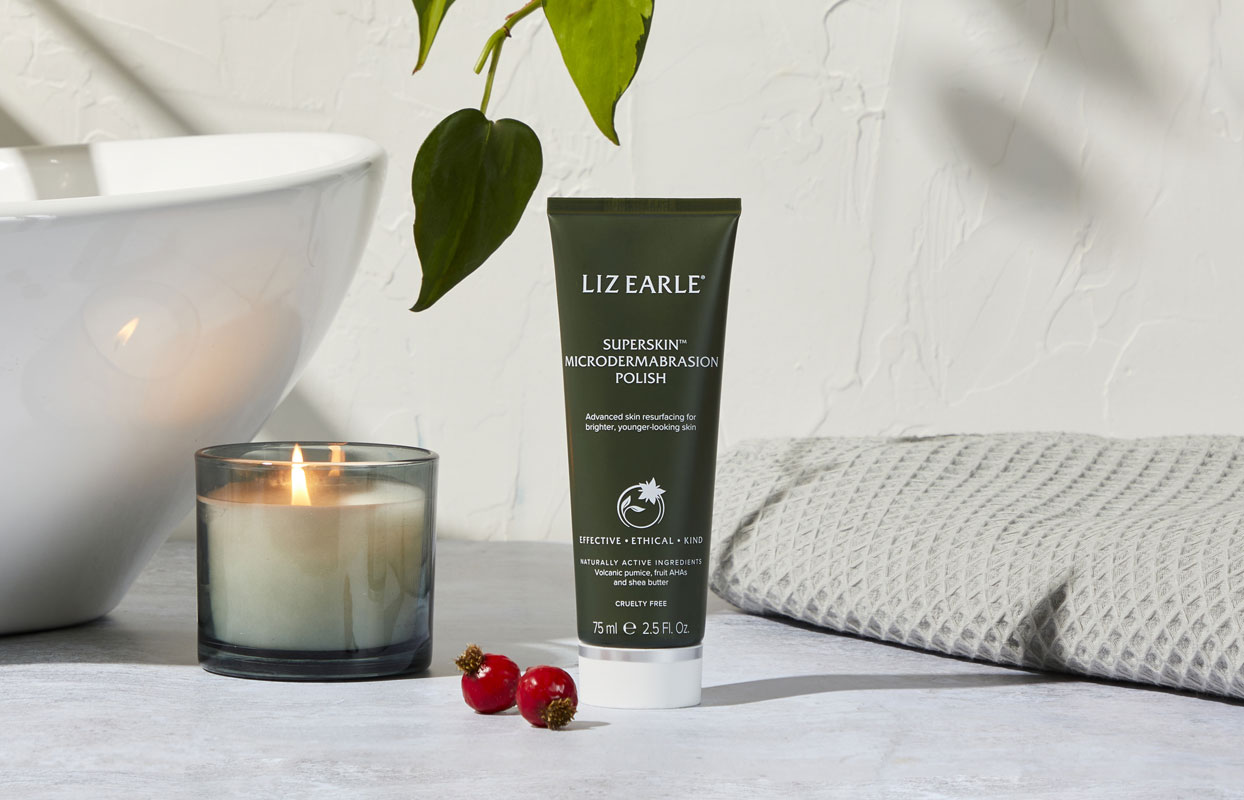 Should we all exfoliate?
Nearly all skin types will benefit from exfoliation – either physical or chemical – but very sensitive or reactive skin may require less abrasive textures. We offer two different types of exfoliator – our refining Gentle Face Exfoliator made with biodegradable jojoba wax beads, or our NEW Superskin™ Microdermabrasion Polish, which combines both physical and chemical exfoliators. If in any doubt as to which formula to choose, always patch test first somewhere inconspicuous, like your inner arm.
Which one is right for me?
Gently buffs away dead skin and impurities to reveal a radiant-looking complexion, refining surface texture to leave skin feeling soft and smooth. Formulated with moisturising cocoa butter, purifying eucalyptus, fine biodegradable jojoba beads and sweet almond oil, this exfoliator is perfect for dull, congested or flaky skin. Use 2-3 times a week to leave skin smooth and radiant.
Uses natural AHAs to gently remove dulling surface debris to reveal noticeably brighter, smoother skin and stimulate cell renewal for improved suppleness. Superfine natural pumice particles aid in resurfacing and refining your skin texture. Use once a week to leave skin looking reinvigorated, luminous and silky soft.
Perfect for dull skin that looks lacklustre, these lightweight gel drops reduce visible signs of fatigue and even the appearance of skin tone for radiantly healthy-looking skin. Powered by expertly selected botanicals, this concentrated water-based formula is enriched with hibiscus, a natural exfoliant and a source of AHA, plus nutrient-rich baobab for instantly brighter-looking skin. Apply morning and evening as needed, after toning and before moisturising, for targeted results. Alternatively, mix a single drop into your moisturiser in the palm of your hand.
DID YOU KNOW?
While we're big fans of exfoliating, it's important not to overdo it – either by exfoliating too much or using an overly abrasive formula – as both can disturb the skin's delicate barrier which may lead to sensitivity or redness.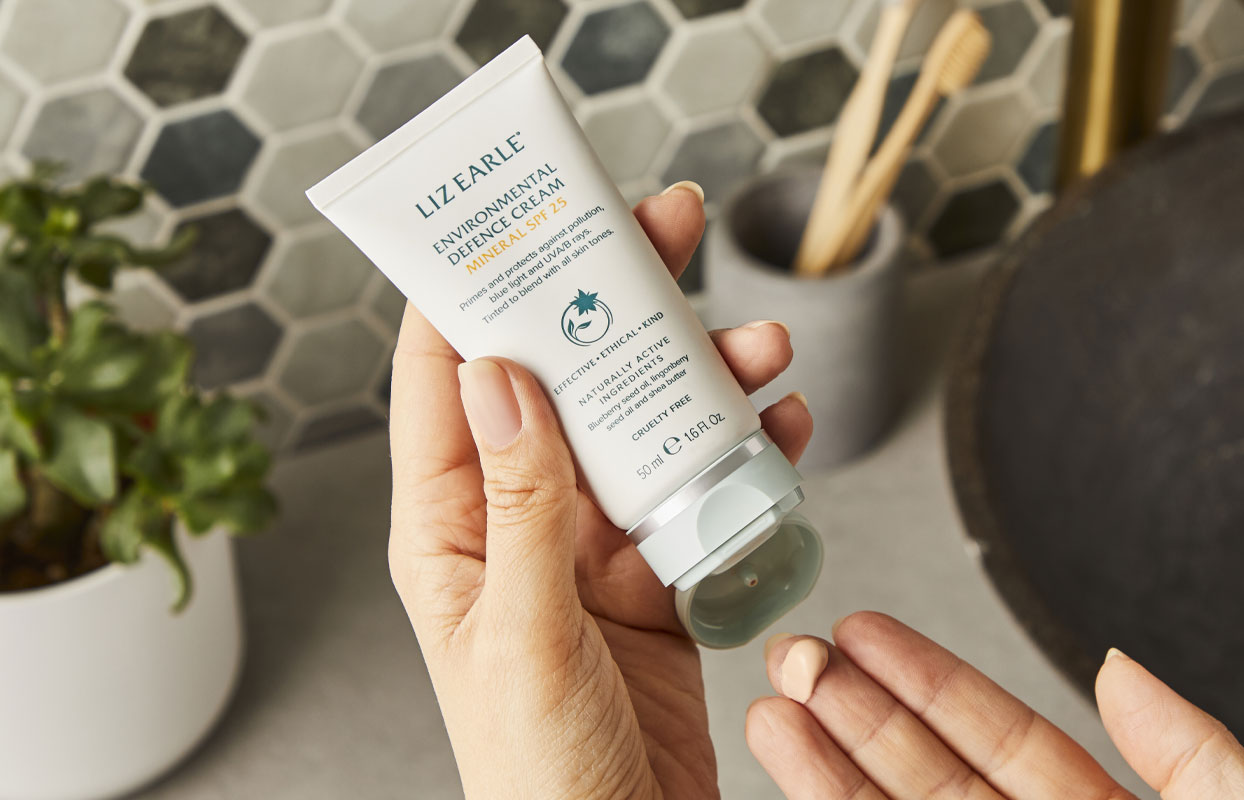 Exfoliating aftercare
While exfoliating, particularly with a chemical exfoliator, can help to speed up cell turnover, it may also make your skin more prone to ageing UV damage, so it pays to apply an SPF like our Environmental Defence Cream SPF 25 daily.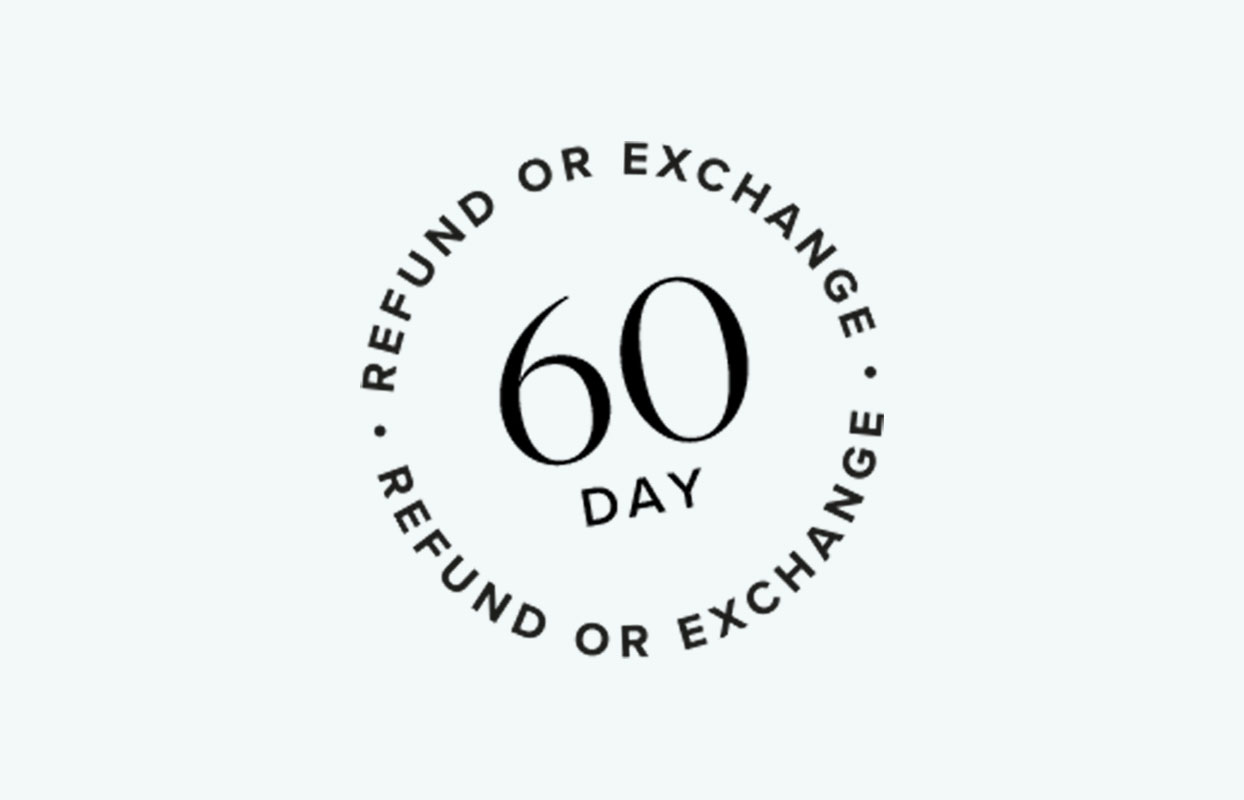 Try it with confidence
We all have different skin types so we understand that, occasionally, a new formula may take a little getting used to. That's why we offer a generous 60-day refund period on all our products, to ensure you've got the right match for your personal skin goals.