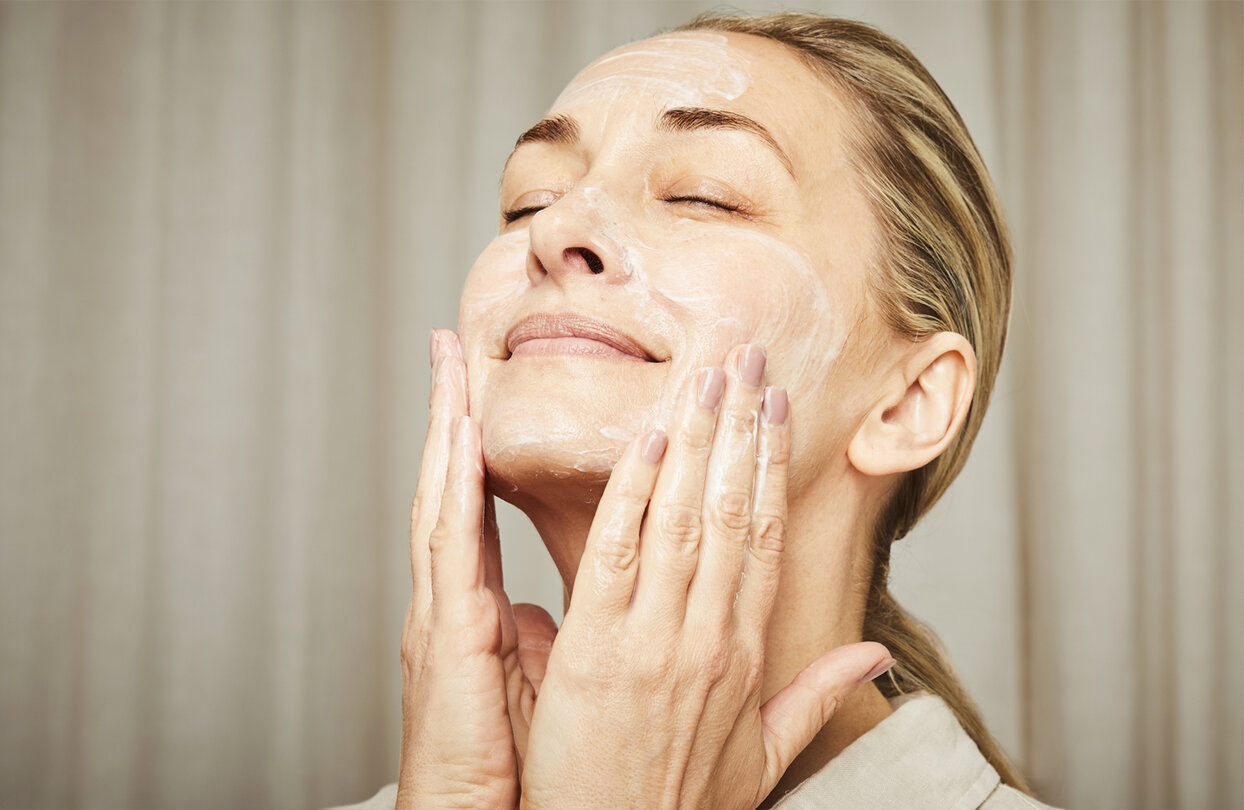 What is sensitive skin?
How to address sensitive skin
Now you know that you've (probably) got sensitive skin, you'll want to know how to address it. There are two ways to deal with sensitive skin: soothing the symptoms and targeting the source of your sensitivity, and you are going to want to do both. Not sure where to start? We've listed some common skincare and lifestyle tips that may help soothe and battle your sensitive skin below…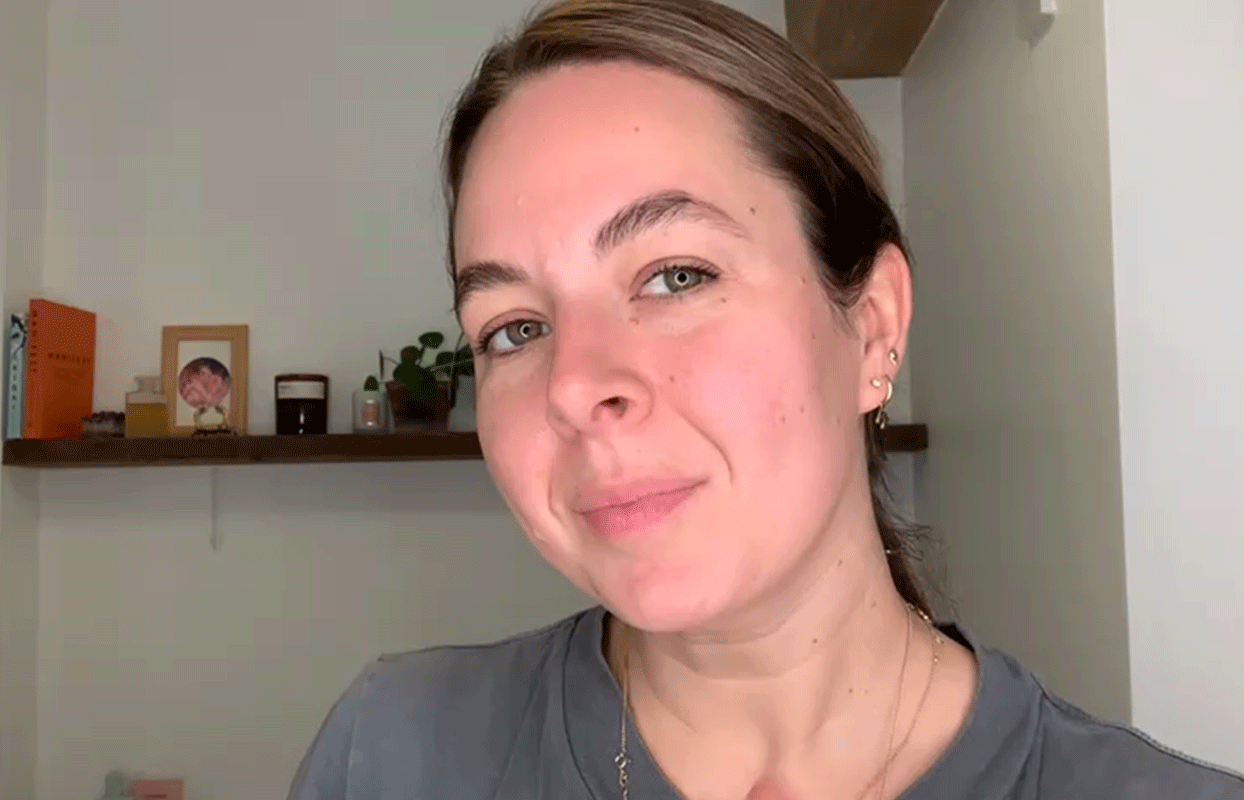 Combat stress
So many skin complaints can be attributed to stress, and sensitivity is just one in a long list. Most of us know what makes us relax – even if we don't do it enough – so, it comes down to carving as many of those de-stressing moments into your day as possible. Whether that's heading out into nature, or just taking some extra moments of facial massage when completing your skincare routine.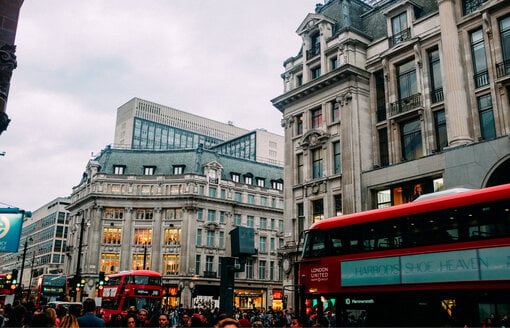 Defend against pollution
City life may come with bright lights and unlimited entertainment options, but it also comes with smoke and exhaust fumes that can play havoc with your skin. Protect your skin daily with a day cream formulated with skin-protecting antioxidants to help neutralise free radical damage throughout the day.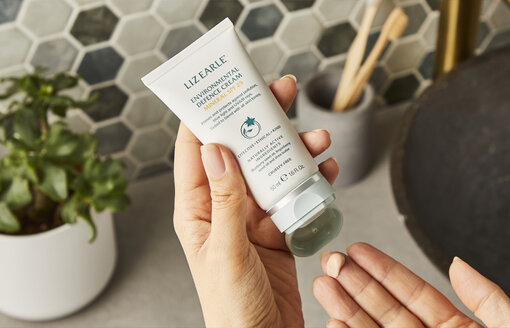 Protect skin from sun damage
Rain or shine, summer or winter, UV rays can damage our skin 365 days a year, causing a variety of skin concerns: uneven tone, signs of ageing and sometimes sensitivity. Using a broad-spectrum sunscreen formula daily will help protect your skin from sun damage. If you experience sensitivity, you will probably find that a mineral-based sunscreen suits your skin best. We love our Environmental Defence Cream Mineral SPF 25 to prime, protect and leave skin looking healthy and luminous.
Be wary of over exfoliation
When it comes to exfoliation, you can have too much of a good thing. While we can all agree that regular exfoliation helps boost cell turnover, increase hydration and radiance, too much exfoliation can cause red, itchy, dehydrated and sensitive-feeling skin. When it comes to exfoliating, we recommend starting off by using the formula once a week and then gradually build up usage as directed. Hold off for a few days – or longer – if you experience any signs of sensitivity.
Be cautious of fragrance
While there are lots of ingredients in skincare products that have the potential to cause sensitivity, one that you may want to be cautious of is fragrance. If your skin is feeling reactive, reach for skincare products that are scent-free such as those in our Pro-Biotic collection. It is also worth noting that while some people find their skin is sensitive to fragrance, there are lots of lucky people whose skin can tolerate fragrance without any issues, experiment to find out which camp you (and your skin) are in.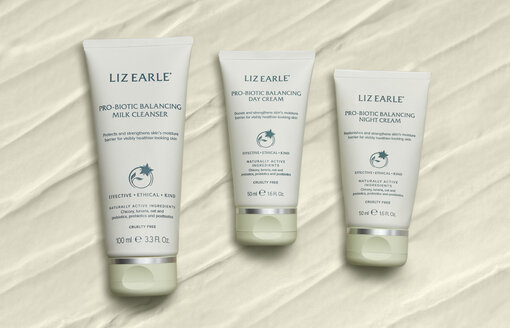 Strip back your routine
The more products you use on your skin, the more likely one is going to cause a flare up. We recommend stripping your skincare back to three simple steps: cleanse, tone, moisturise. If you feel like your skin needs a little extra care to deal with a specific skincare concern add in new formulas (serums, masks, eye creams etc) slowly and one at a time. See any signs of sensitivity? Back off straight away.
Avoid extreme temperatures
Hot water can strip the skin of its natural oils, which can trigger sensitive skin to react. At the other end of the spectrum, icy cold water may feel refreshing, but it can be harsh on sensitive skin. Our advice? Cleanse your skin using lukewarm water to effectively remove dirt and impurities without causing sensitivity.
Always patch test
If your skin is sensitive, we recommend carrying out a patch test prior to using any new skincare product for the first time. Find out more about patch testing.